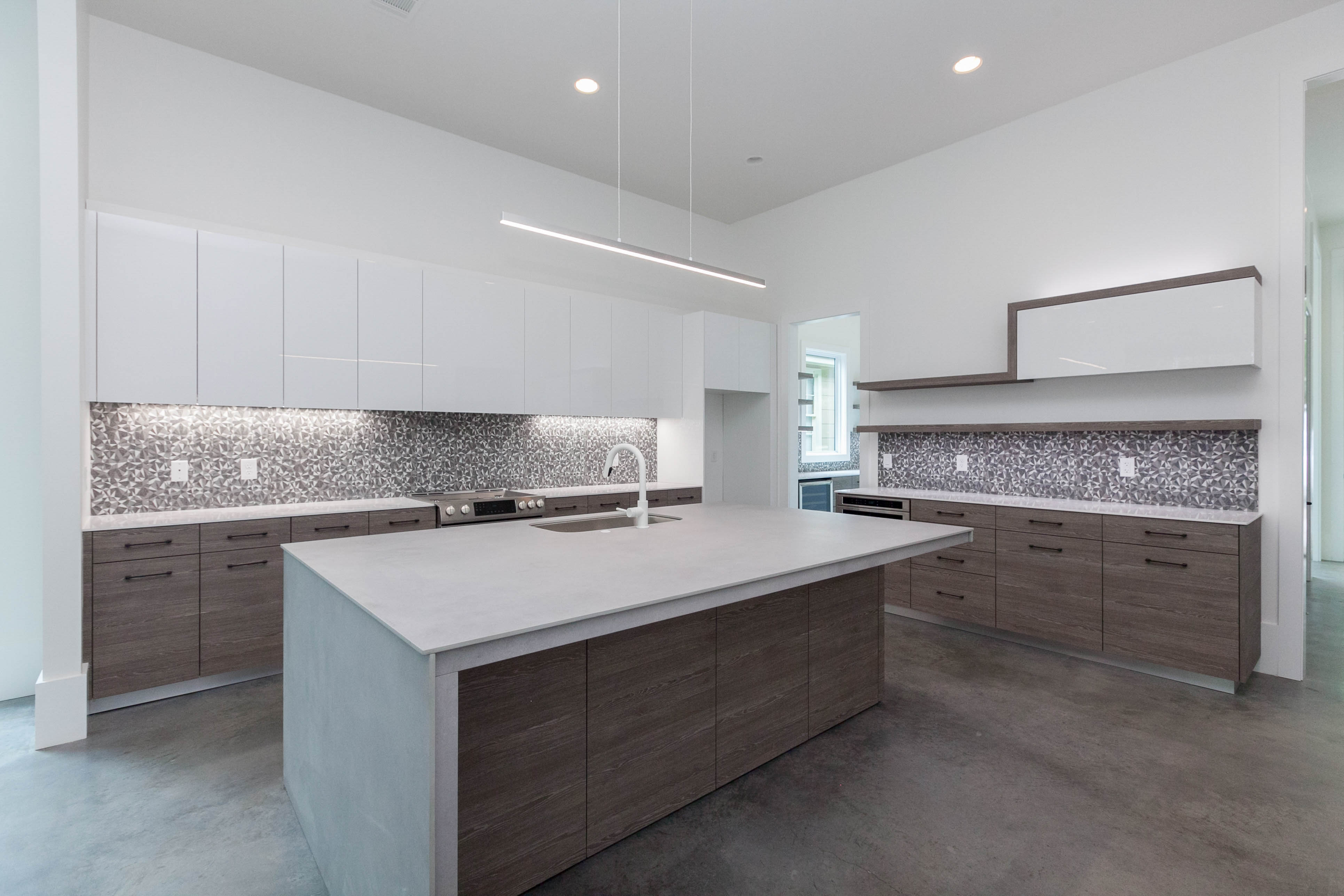 The Benefits of Frameless Cabinet Construction
When selecting cabinetry, two construction types are usually up for consideration – face-frame and frameless. With face-frame construction, rails and stiles form a frame on the front of the cabinet box. This method was traditionally used by American manufacturers, but since the mid 20th century, many people began to favor frameless construction which stems from Europe. With fundamental differences from framed cabinetry, this method eliminates the face frame and utilizes a smooth modular box with hinges attached directly to the sides. 
Frameless options have become increasingly popular over the years for logical reasons. These cabinets offer several strong benefits when compared to framed options. 
Many favor frameless cabinets for the clean aesthetic provided. However, this doesn't have to necessarily translate into a modern design style. Frameless construction is extremely versatile and can easily work with a variety of different tastes. The cabinets are essentially boxes, and whatever decoration is placed on the outside will determine the look. Regardless of the selected style, the clean aesthetic remains. Unlike face-frame cabinets with a varying spaces between the doors, frameless cabinetry can go door-to-door with a consistent eighth inch gap for a more consistent appearance.
Frameless options also eliminate wasted space. A framed cabinet contains various nooks and crannies that serve no purpose. The sides of a frameless cabinet are smooth all the way around which ultimately results in more accessible storage with endless customization options. Essentially, this method creates a fully-sealed box with no pointless spaces on either side of the opening.
In addition to the pleasing aesthetics and functional benefits, frameless cabinets add overall value to a project due to the updated construction method and rising popularity.
If you're interested adding frameless cabinets to your residence or commercial space, visit gatormillworks.com/contact to get your project started.