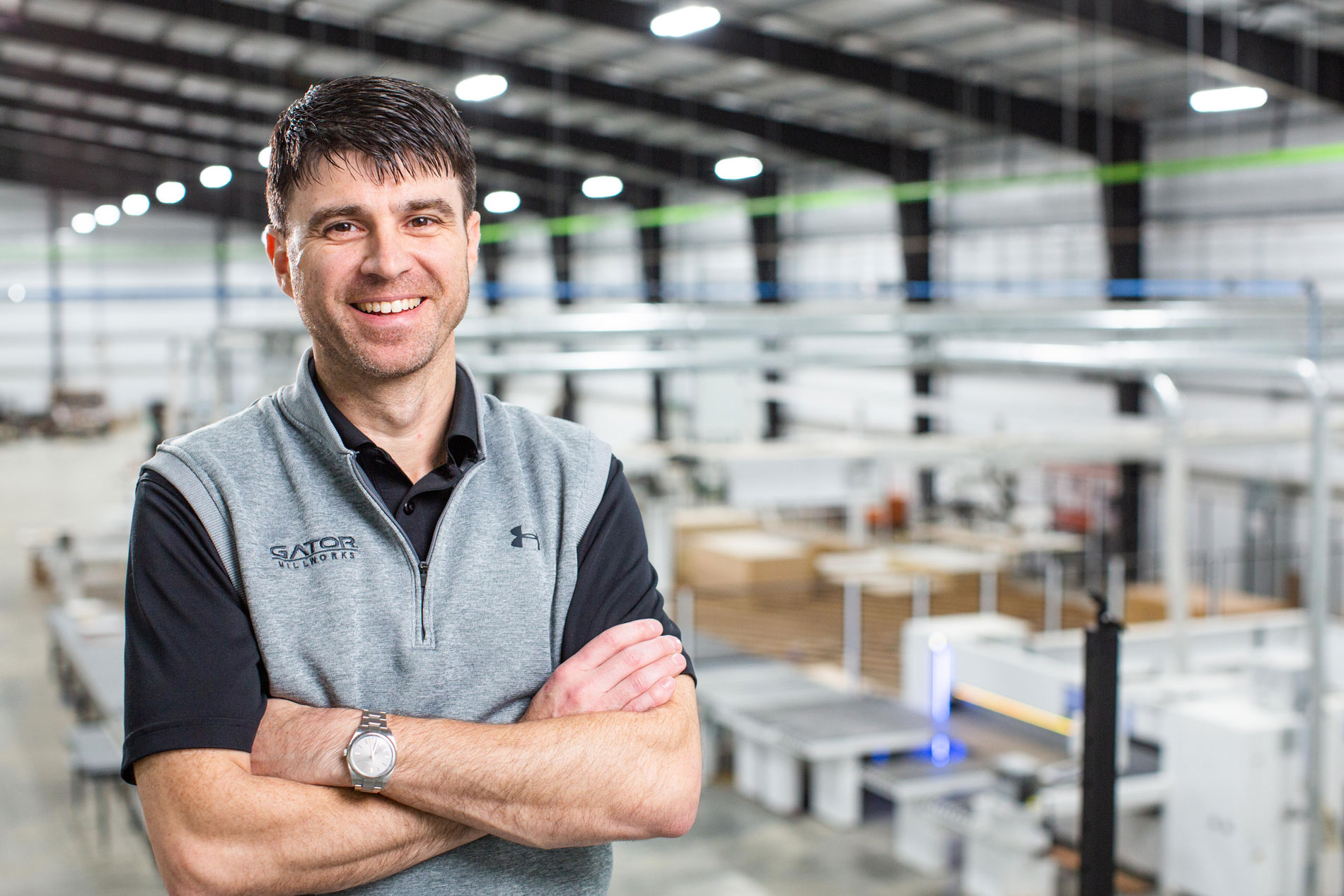 BRAC Board of Directors Appoints Gator Millworks CEO
Gator Millworks' President | CEO, Chad Foster, has been appointed to the Baton Rouge Area Chamber's Board of Directors (BRAC). The Chamber serves new and existing businesses in the nine-parish Capital Region facilitating public policy reform. BRAC is recognized as a trusted advocate for economic development throughout the nine-parish Capital Region's business community.
"We are so excited to have Chad serve on BRAC's Board of Directors to offer us ideas based on his years of business and leadership experience, especially knowing how his company invests regularly in new technologies and practices," said Adam Knapp, President and CEO of BRAC. "It is so important to us to have executives and entrepreneurs from throughout the nine-parish region like Chad involved in leading it."
Gator Millworks is located in Livingston Parish, one of the nine parishes that BRAC supports.
"The opportunities in the greater Baton Rouge Area are endless," said Foster. "It's an honor to represent Livingston Parish and to be a part of such an impactful organization. Working with the Chamber's group of talented individuals, we will continue to implement programs that stimulate progress and growth in our community."
With Gator Millworks' commitment to innovation and progress, Foster's appointment to the Board is a perfect fit.
"Since our inception, Gator Millworks has strived to challenge the millwork industry, constantly pushing forward to discover new possibilities," said Foster. "South Louisiana is our home and I'm looking forward to continuing BRAC's influential work toward economic progress."
Gator Millworks is an AWI certified architectural millwork company based in Denham Springs, LA, serving commercial and residential clients across the United States. With a 76,000 square foot facility filled with cutting-edge technology and industry professionals, Gator prides itself on being a hub for innovation.