Our Culture
Over the past 25 years, our inventive team has thrived in the execution of quality architectural millwork driven by integrity and passion. We strive to create impactful solutions that educate our industry while exemplifying our core values and commitment to our people.
At Gator, who we are is as important as what we do. We pride ourselves on knowing our clients should never question our integrity and our employees always understand their value to our company.
Our Inspiration
Why We Do It
Investing In The Future: Pittsburg State University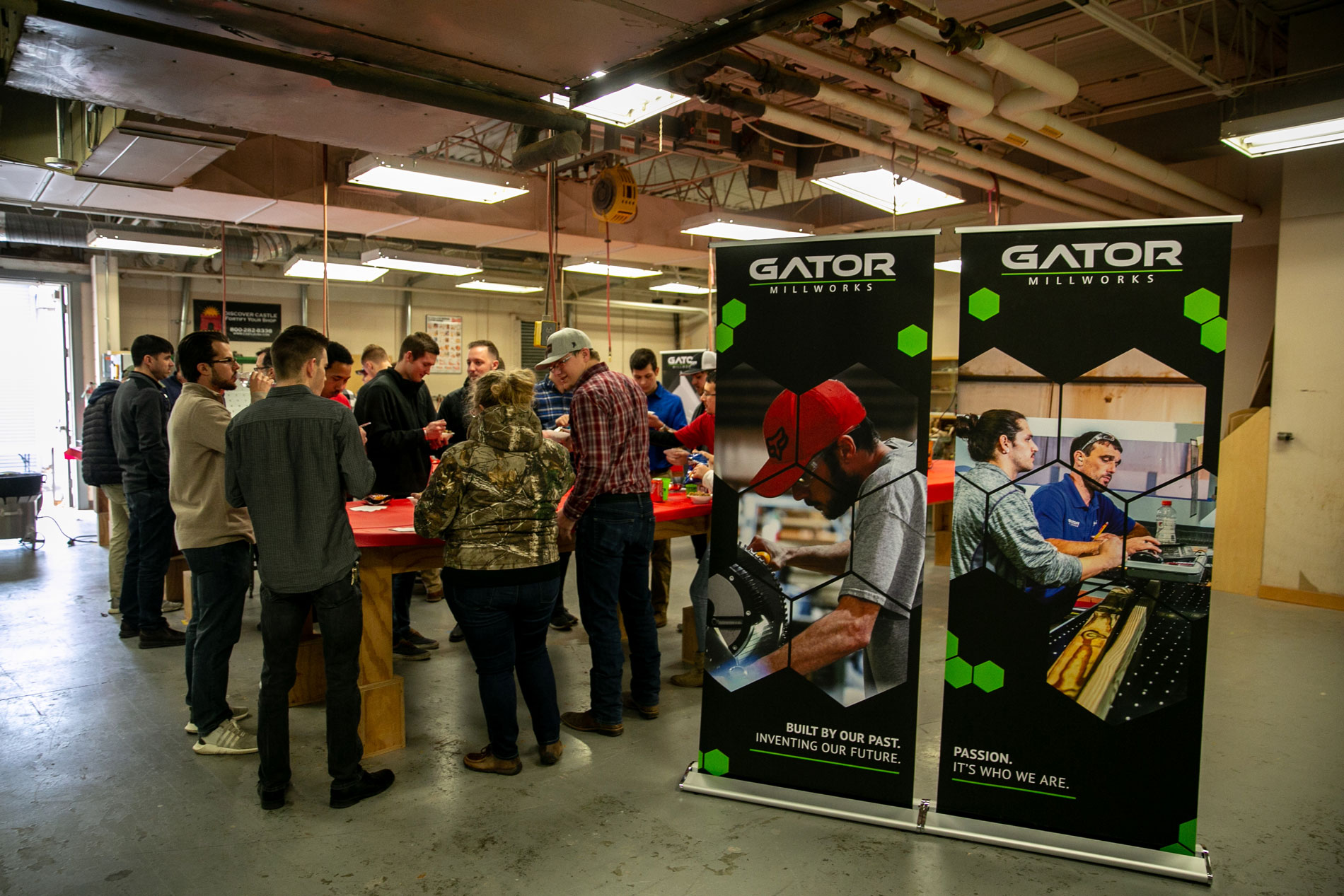 Our goals as a company extend far beyond ourselves. We're committed to the woodworking industry and its advancement as a whole. During our journey, we found a place developing the next generation of talent and preparing them to push our field forward – Pittsburg State University.
Located in Kansas, Pitt State's Architectural Manufacturing Management and Technology (AMMT) program provides students with an exceptional education in secondary wood product manufacturing and remains one of the top programs in the country.
Since 2018, our team has travelled to their campus to participate in Wood Tech Company Day. Filled with presentations and interviews, we show the students who we are and explain Gator's vision. With our commitment to these students, we continue to support the woodworking program so it can keep producing graduates that will change our world.
Growing Together

It's no shock that community means everything to us. We've been fortunate enough to grow in a space that has supported us from the beginning, and we work to reciprocate that generosity. From charity sponsorships to high school tours of our facility, our team is always searching for new opportunities to give back!