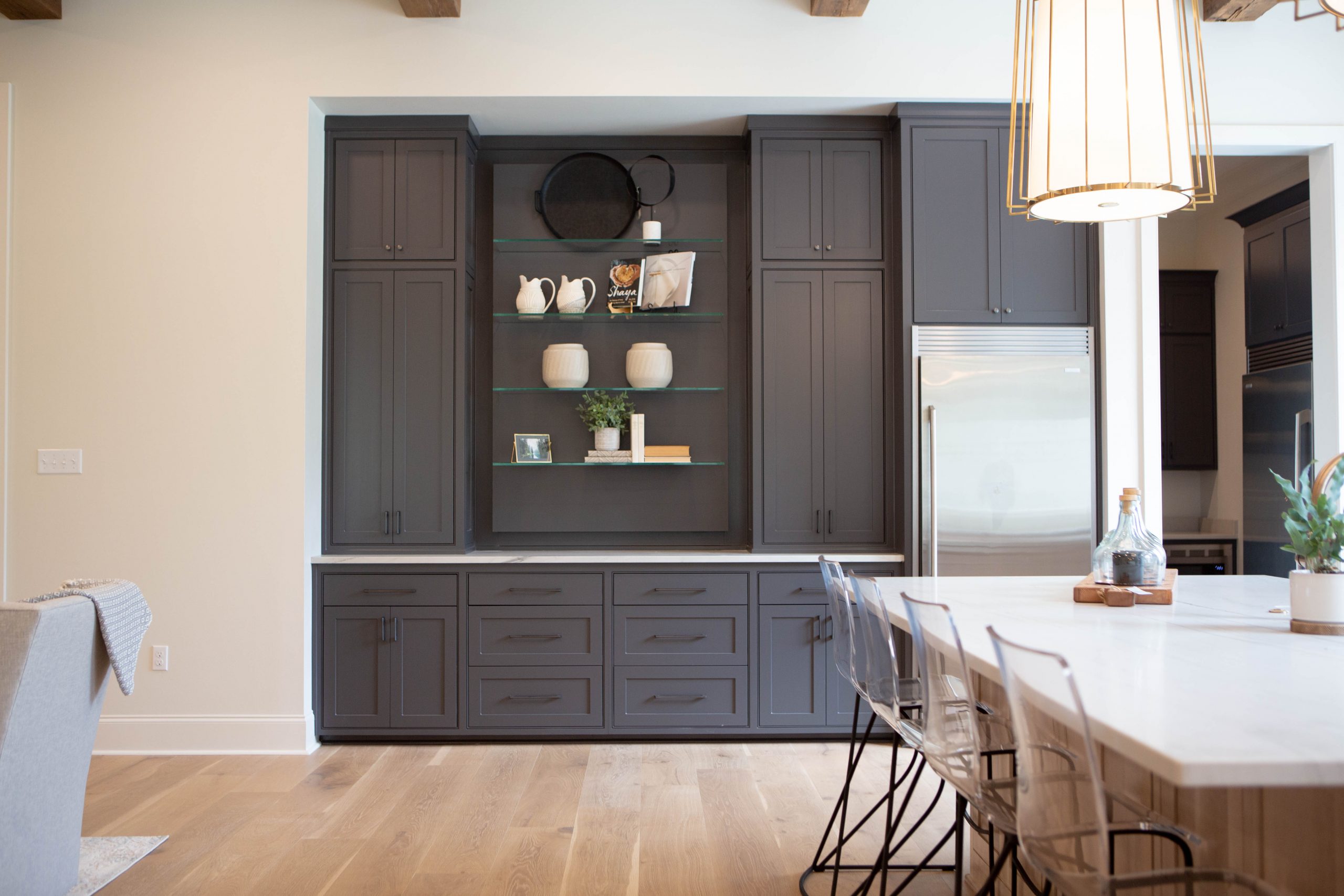 Customizing Frameless Cabinets: Tailoring Millwork to Any Space
Customization is at the heart of interior design, especially when it comes to cabinetry. In both residential and commercial spaces, frameless cabinets have become a popular choice for their sleek, modern design and space-saving benefits. 
What truly sets them apart, however, is their potential for customization. Explore the art of customizing frameless cabinets to perfectly fit various spaces, ranging from kitchens and bathrooms to offices and retail stores. 
Understanding Frameless Cabinets
Unlike traditional cabinets, which have a visible front frame, frameless cabinets offer a seamless, minimalist look. This design not only maximizes storage space but also provides a sleek canvas for customization. Frameless cabinets have a versatile nature that makes them suitable for a variety of spaces, from cozy homes to bustling commercial environments.
Residential Customization
Kitchens: Where Functionality Meets Style
Kitchens are the heart of many homes, and customizing frameless cabinets here can be transformative. Consider tailoring frameless cabinets to a kitchen's specific layout and storage needs. 
Frameless cabinets can be seamlessly integrated into any kitchen style, from modern to classic, while providing efficient storage solutions. Additionally, integrative features such as pull-out trays, Lazy Susans or spice racks help save space, enhance convenience and add distinctive touches tailored to each space's individuality.

Bathrooms: Space Optimization and Style
Custom frameless cabinets are perfect for bathrooms, where space and style are paramount. Crafting cabinets that align with the bathroom's dimensions, be it a small powder room or a luxurious spa-like retreat, is imperative. Personalized frameless cabinets can house towels, toiletries and other essentials, all while elevating the overall aesthetic.
Excess moisture from hot showers, baths and even sinks can cause cabinets to morph shape and deteriorate faster. Fortunately, at Gator, we provide a wide variety of materials and finishes that provide moisture-resistant benefits perfect for bathrooms.


Bedrooms, Closets, and Living Rooms: Creative Possibilities
Don't limit frameless cabinet customization to just the kitchen and bathrooms. Explore creative possibilities in bedrooms, closets and living rooms. From wardrobes seamlessly blending with bedroom decor to tailored entertainment centers fitting the dimensions of the living room, customization is perfect for any space. 
This is also a great way to integrate these areas with the design and functionality of the rest of the home, making the different rooms and spaces flow more seamlessly. With this integration, the overall design and aesthetic of the space is more easily defined in one cohesive feel. 

Commercial Customization
Office Spaces: Meeting Storage and Organization Needs
In the corporate world, efficient storage and organization are critical. Custom frameless cabinets can be designed to effectively fit a company's building needs. Collaborate with Gator to create cabinets that maximize workspace efficiency while maintaining a professional and inviting ambiance.
Customization is also a great idea in incorporating a company's personality or character into the overall design. Having bright, colorful cabinets might not make sense for a law firm, but it would create a fun, inviting atmosphere for a children's museum or creative agency. Tailoring your millwork to your persona only creates a stronger, more defined brand. 
Furthermore, customization presents the opportunity to incorporate the company's personality,  character or persona into the overall design, thereby enhancing brand identity. 


Retail Environments: Aesthetic and Functional Harmony
For retail spaces, the aesthetics of frameless cabinets can play a significant role in attracting customers and enhancing the shopping experience. Consider customization that blends with brand identity and offers functionality for product displays and storage. 
For example, imagine sleek, minimalist frameless cabinets in a chic boutique, perfectly complementing high-end fashion collections. Or picture versatile, space-saving solutions in large department stores, allowing more display space for a wider variety of products. The possibilities are truly endless.

Healthcare and Hospitality: Enhancing Guest Experiences
In healthcare and hospitality settings, custom frameless cabinets can make a substantial difference in enhancing guest experiences. Cabinets tailored to specific needs, whether it's storage in patient rooms or convenience in hotel suites, can contribute to a positive atmosphere and efficient care.
Additionally, there are materials—such as solid surfaces—that actually help prevent the spread of infectious disease, making it perfect for healthcare facilities with compromised patients and hotels accommodating a large number of visiting guests.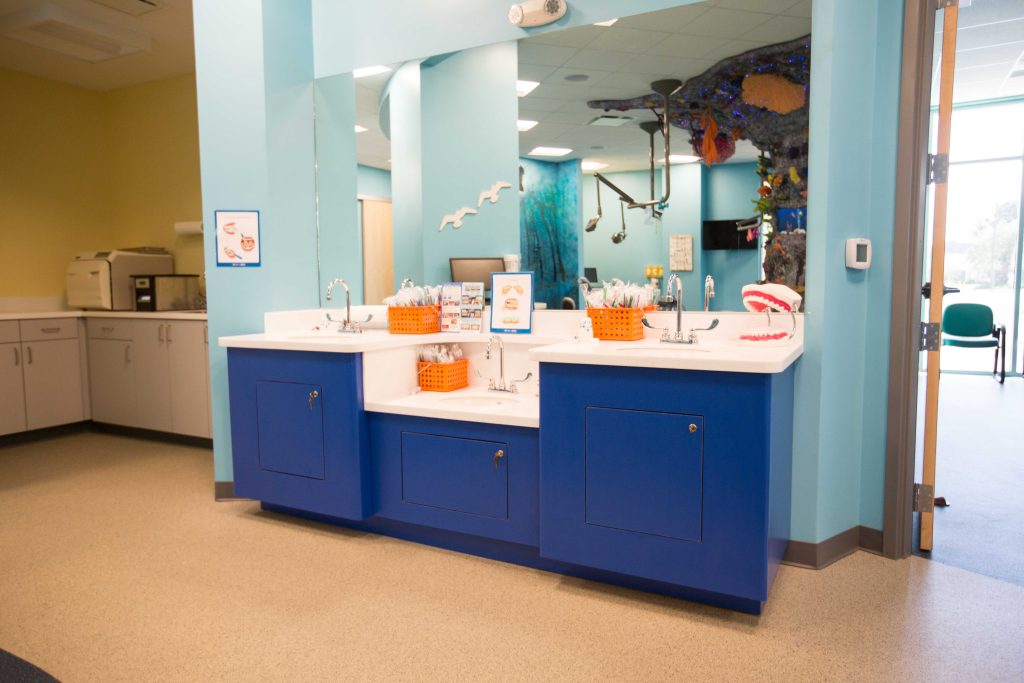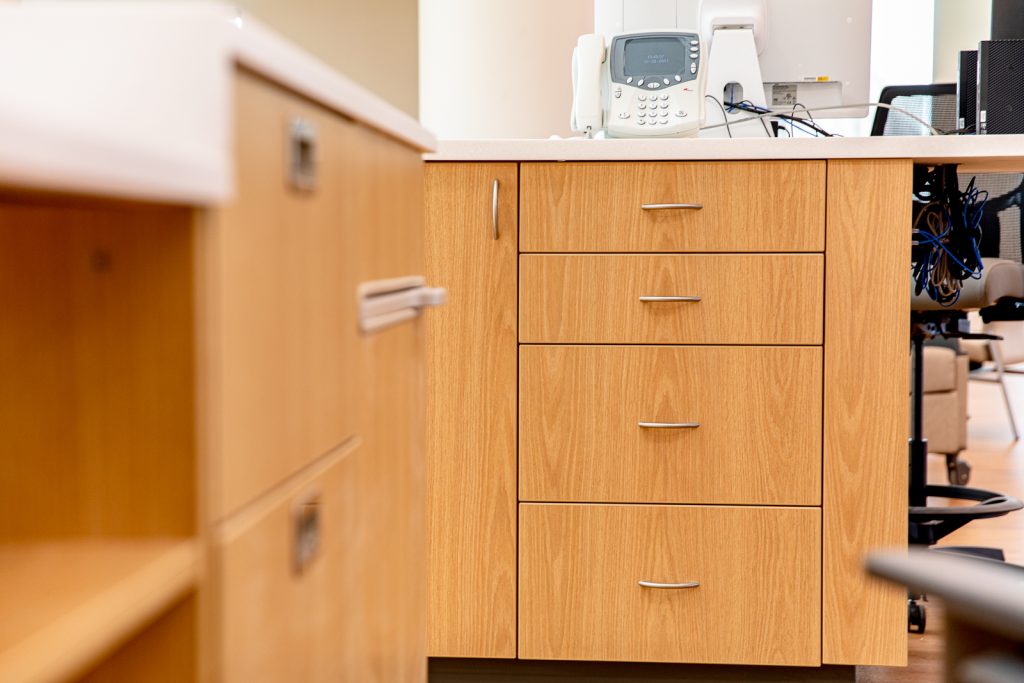 Customizing frameless cabinets allows for the creation of functional and unique millwork that perfectly suits individual spaces, whether it's cozy residences or bustling commercial establishments. Customized cabinets not only enhance aesthetics but elevate functionality, making each space one of a kind. 
For more inspiration, check out some of our residential and commercial projects! If you have any questions, don't hesitate to reach out to Gator so we can help.