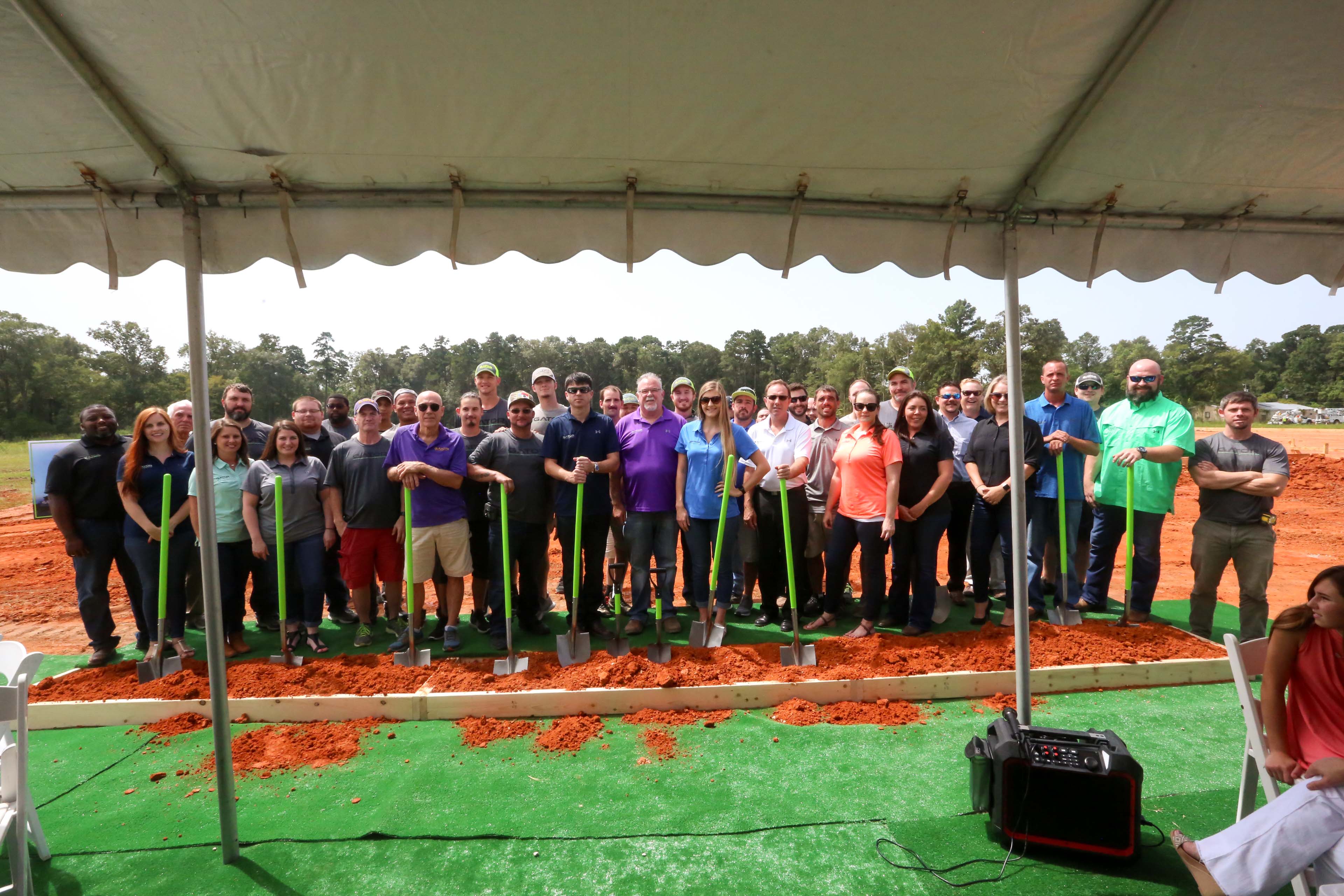 Gator breaks ground on its 76,000 sq.ft. facility
Denham Springs, La. – Gator Millworks is pleased to announce it has officially broken ground on its new facility.
The new facility will contain offices, collaborative spaces, educational classroom and production areas capable of housing top of the line production equipment, including the Homag TLF Intellistore System. Gator Millworks currently has two locations, but this facility will allow them to be consolidated into one space.
"This facility is going to be state-of-the-art for this industry, and we look forward to that. We look forward to sharing it with the community, employees and the wood industry, " says Chad Foster, CEO and President, Gator Millworks.
Gator Millworks intended to break ground on this facility years ago, but a devastating flood in 2016 delayed the process and opened up a new opportunity to purchase the adjacent property.
Lacey Meier, VP of Pre-Construction, says, "This building is going to give us the space that we need because we have already outgrown our current facility. It's going to give the shop the space it needs to produce higher quality millwork."
With this new facility, Gator Millworks will have the capacity to complete larger projects in a shorter time frame with an increased focus on customer satisfaction.
Steve McLin, Owner of McLin Construction, says, "The final product is going to be a 76,000 sq. ft., state-of-the-art facility with high tech equipment. We are really looking forward to seeing the end product. "
Construction has begun on the project and Gator Millworks is expected to move into the new facility in the summer of 2019.
–
Gator Millworks, an AWI certified architectural millwork company based in Denham Springs, La., is an industry leader serving commercial and residential clients throughout the United States.