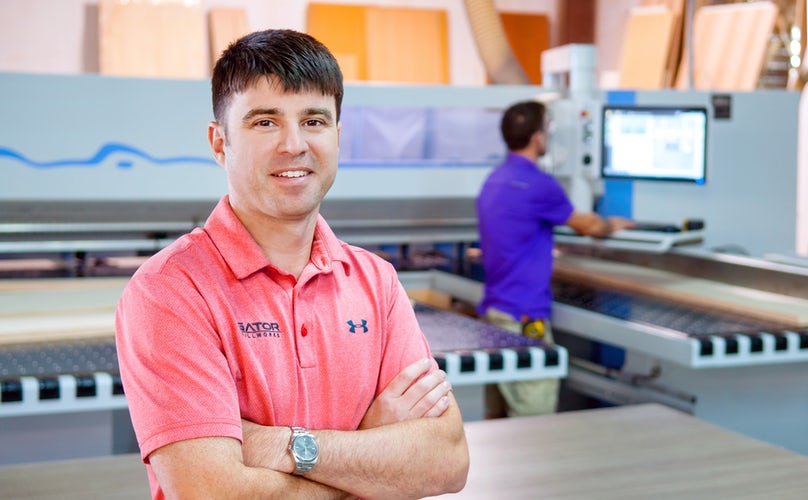 Gator CEO was Featured in Business Report
Read the entire article from the Business Report.
Written by: Gabrielle Braud
UNEXPECTED OWNERSHIP
Growing up amidst the sawdust of his father's cabinet shop, Chad Foster always envisioned the family business in his future. However, that future arrived sooner than he expected when his dad fell ill during Foster's junior year at Southeastern University. To keep the business running, he abandoned his finance degree and a year later became the sole owner of Gator Millworks Inc. Foster recalls how nervous he felt taking the reins in 2004. "I thought I still needed my father, but he kept telling me, 'Son, you don't need me. I'm in the way.'"
Looking back, Foster knew his dad was right. He quickly embraced the future of the cabinet industry by leveraging new technology to grow the company.
Today, the 23-year-old architectural woodworking company is among the most well respected in Baton Rouge, landing work on massive projects like the IBM Center, LSU's Patrick F. Taylor Hall—which included 20,000 square feet of wall paneling—and renovation of the Mercedes-Benz Superdome suites.
Read more at the Business Report.