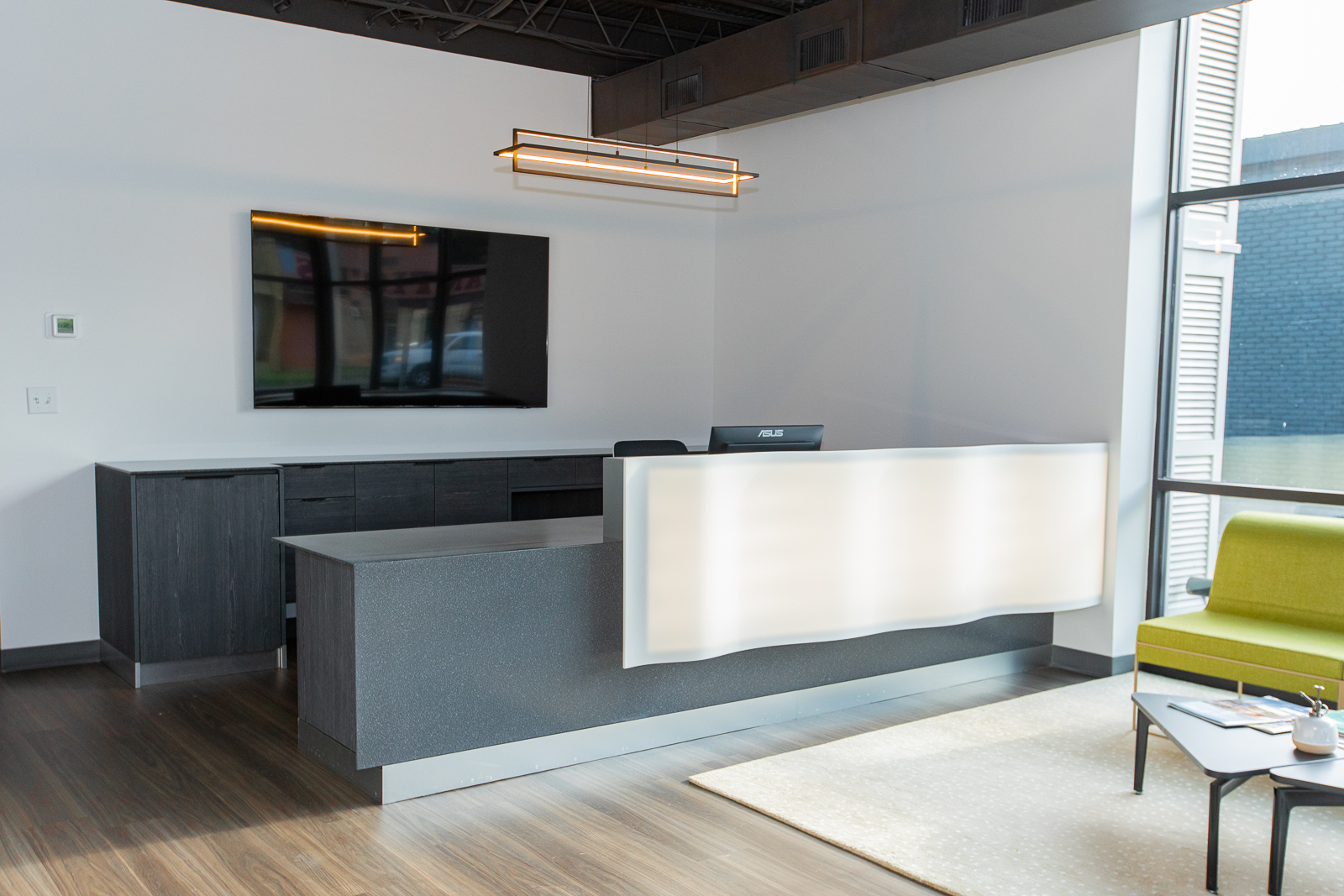 Gator Creates Ripple Effect For Welcome Desk
Gator Millworks used innovative technology to construct and fabricate a clamp that was then used to create the ripple feature of JCW Creative's Welcome desk.
Solid surface is incredibly customizable due to its ability to change form when exposed to extremely high temperatures. For this project, the solid surface material is heated up and then placed onto a Gator-constructed mold in order for the material to harden into the unique shape. This is only one of the many benefits you can get with solid surface. Learn more about the popular material here.