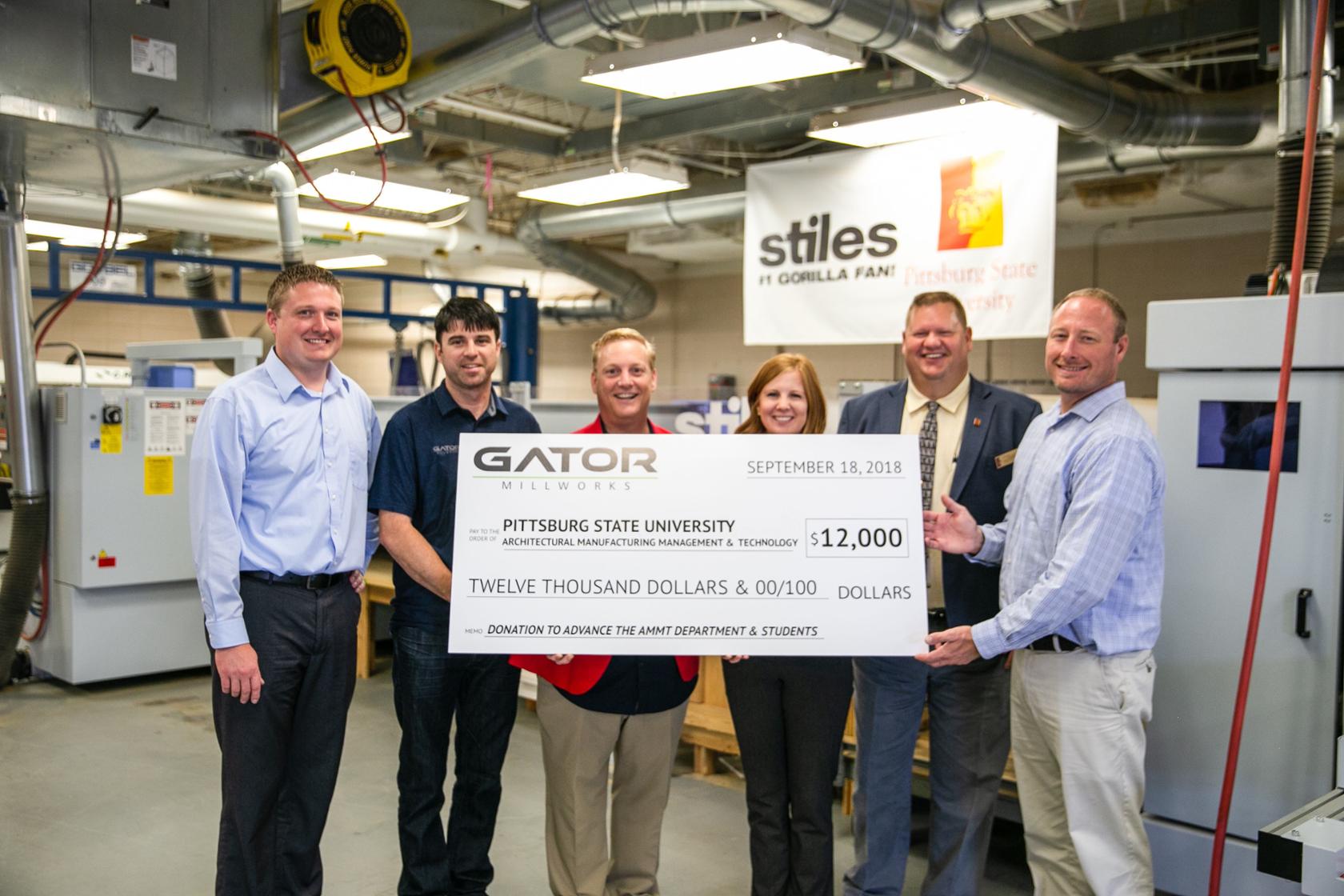 Gator Featured on Woodworkingnetwork.com
Read more at woodworkingnetwork.com.
Gator Millworks invests in Pittsburg State wood technology program
PITTSBURG, Kansas — Chad Foster never got to finish college. But he knows the value of the degrees that students earn in Pittsburg State's Architectural Manufacturing Management & Technology program: He's now the president and CEO of a company that last summer put PSU students to work as interns. 
His desire to see the program keep churning out qualified graduates for the workforce spurred a $12,000 donation.
"PSU students are the future of our industry," said Foster, president and CEO of Gator Millworks in Denham Springs, Louisiana. "Supporting the program, the only one of its kind in the U.S., makes sense. If we want a better workforce for our industry, this is truly where it all begins."