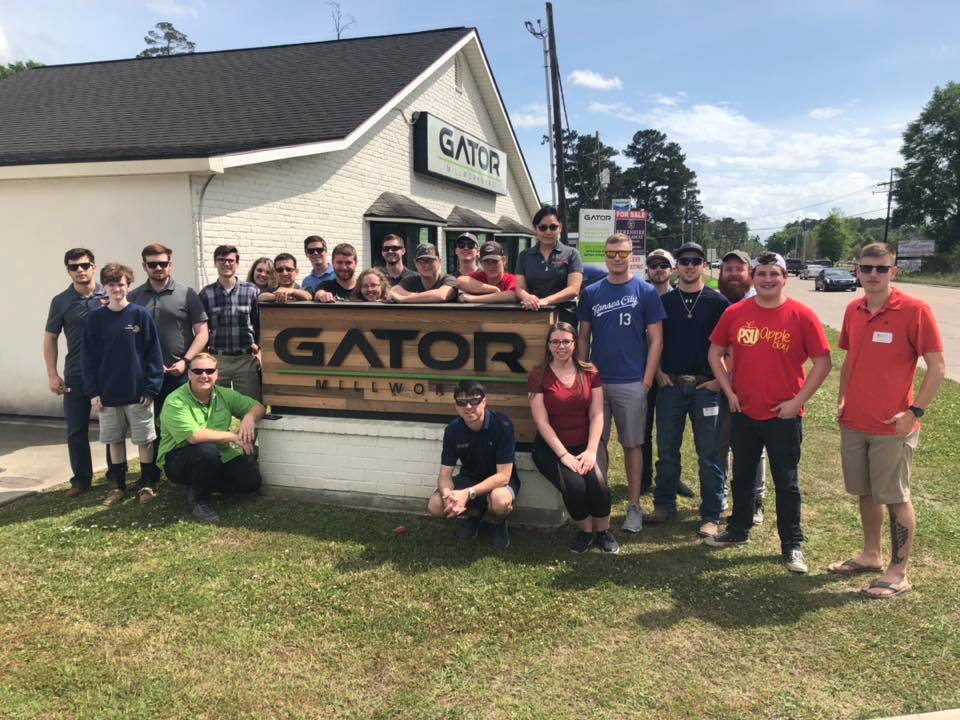 Gator Millworks Hosts PSU Students for Facility Tour
On Saturday, March 30, Gator Millworks hosted a facility tour for over 20 visiting students from PSU's Architectural Manufacturing Management & Technology program.
The students traveled around 10 hours from Pittsburg, Kansas to attend the 2019 AWI Spring Leadership Conference in New Orleans and spend some time with our team in Denham Springs. We provided a tour of our current office and manufacturing space along with a glimpse of our new 70,00 square feet facility.
The Gator team ended the visit with a meal the students are unlikely to find in Kansas – boiled crawfish. We are always excited to interact with the upcoming generation of industry professionals and encourage their passion in millwork.