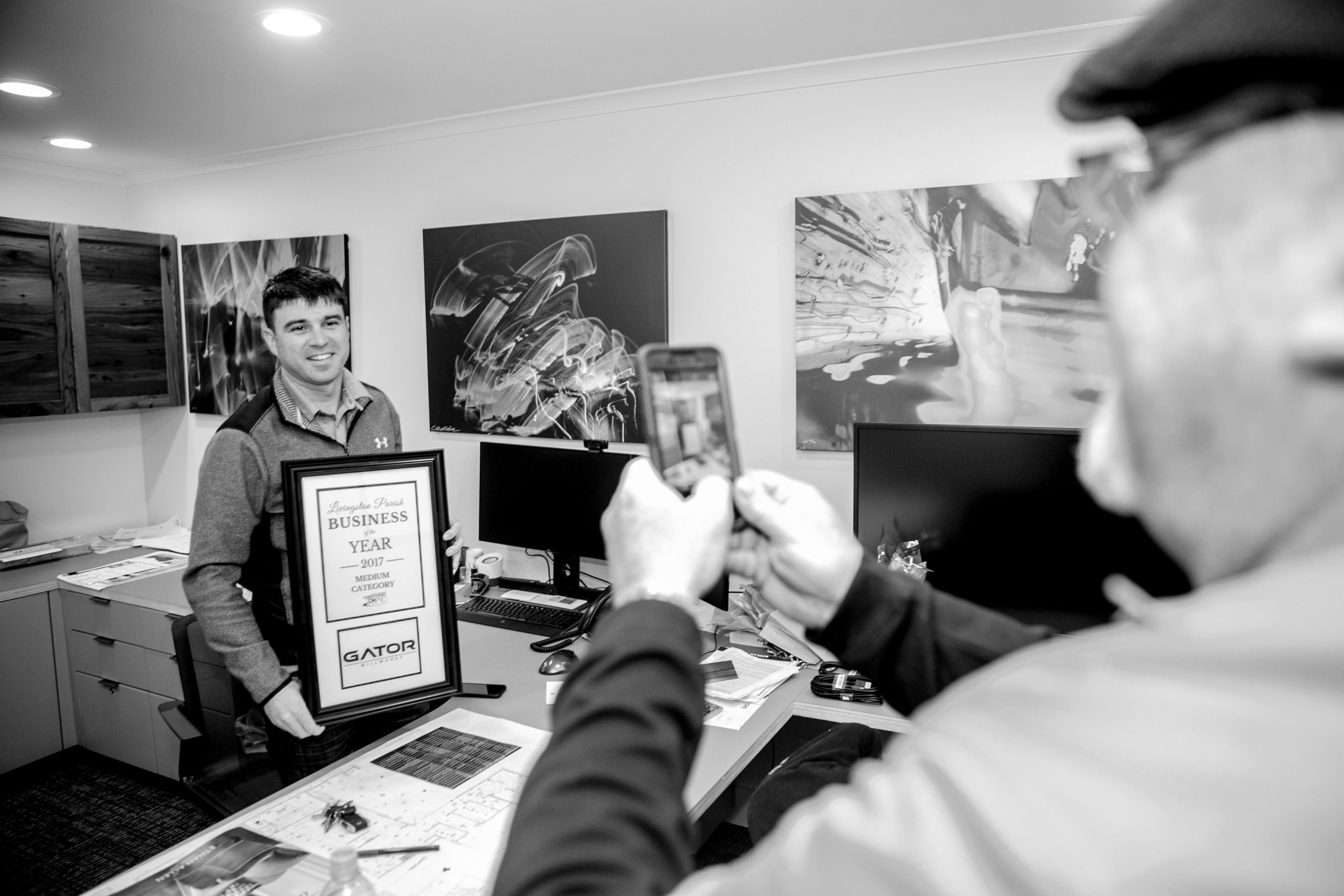 Gator Millworks Named Livingston Parish Medium Business of the Year!
Today, we were honored to be presented the Livingston Parish Chamber of Commerce's, Medium Business of the Year Award!
After the floods of 2016 devastated so much of our parish, it was amazing to be recognized with other area businesses who have showcased such talent and resiliency over the last year. We are humbled by the honor and hope to continue to make everyone in Livingston Parish proud of the work we are doing, growth we are undertaking, and community involvement we prioritize.
Thank you to our amazing team and clients for allowing us to find our successes!