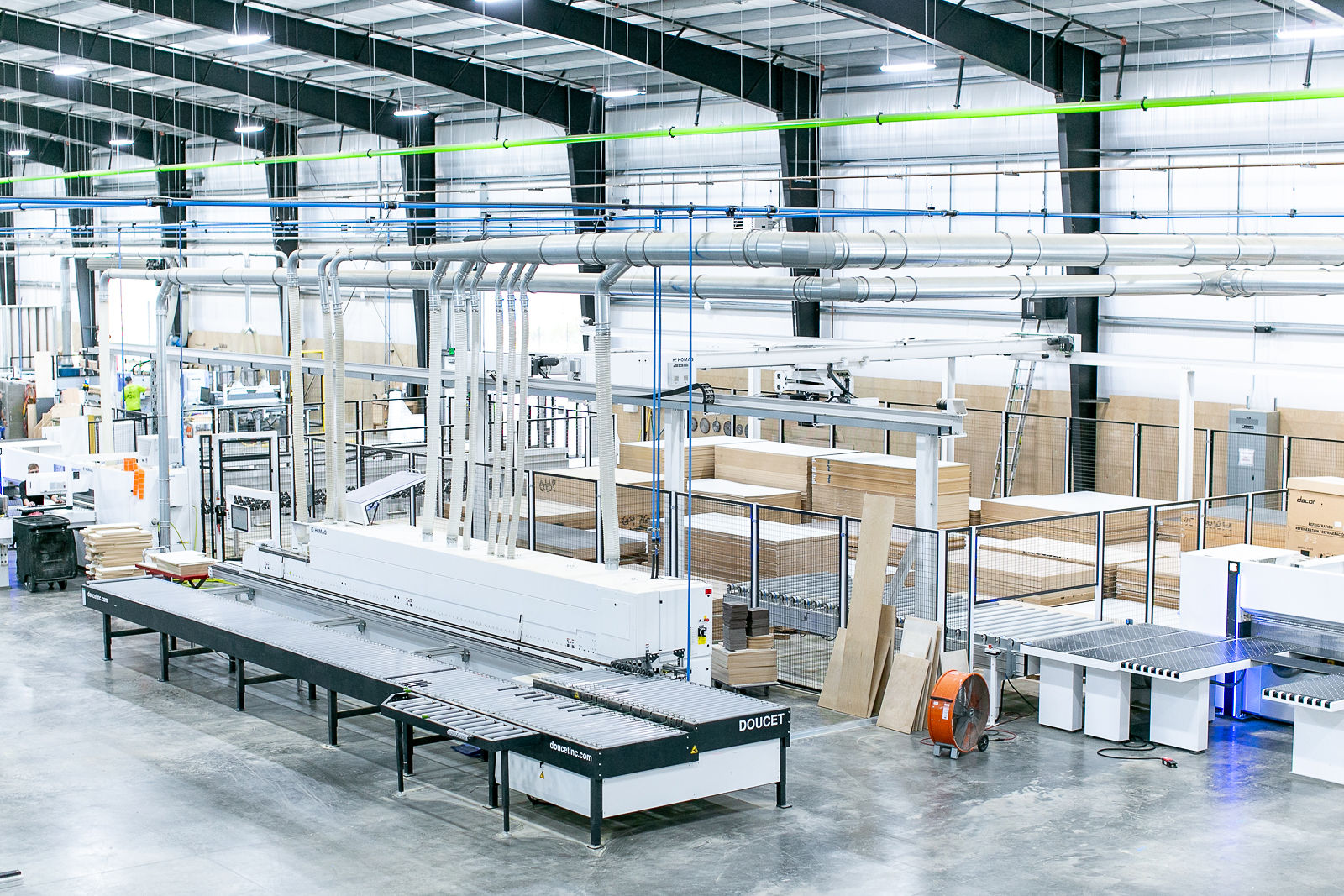 How Do You Define Millwork?
The standard definition of millwork is typically something along the lines of any type of woodwork that is produced in a mill. This can include millwork products for building construction like doors, crown molding, wall paneling, etc. However, at Gator Millworks, we are far from standard and so is our definition of millwork.
At Gator Millworks, we define millwork as a technology-driven design and development process that transforms normal spaces into extraordinary. Though today we work to set industry standards and define millwork and manufacturing, our journey began far from where we are now. 
In a backyard shed over 25 years ago, we started producing architectural millwork for the residential Livingston Parish market. Since then, we have expanded and evolved in all aspects.
Built on the foundation of residential millwork, we work to continuously enhance our process. Today we proudly provide homeowners across the country with expert-level residential capabilities ranging from cabinets and countertops to kitchens and bathrooms. While elevating our residential services, we have also established a name for ourselves in the commercial market.
In 2007, Gator Millworks made the leap into the commercial millwork world. Now, capable of completing transformational commercial projects, Gator Millworks redefines the buildings around us with commercial capabilities like architectural millwork, metalwork, casework and more. With the decision to enter the commercial market, we were able to quickly grow as a prominent figure in the millwork industry. These services now make up a large portion of our projects. As our skills, services and processes have grown more advanced, so has our definition of millwork.
Now operating in a cutting-edge facility, we continue to grow our team, implement innovative technological solutions and design the definition of millwork.
Through Gator Millworks' dedication to technology, innovation and quality, we strive to define millwork unlike anyone else. As our passion to impact the industry continues to propel us to new heights, so will our definition of millwork. Follow our journey to stay up to date on the world of modern millwork and manufacturing as we continuously uncover and push the boundaries of what truly defines millwork.