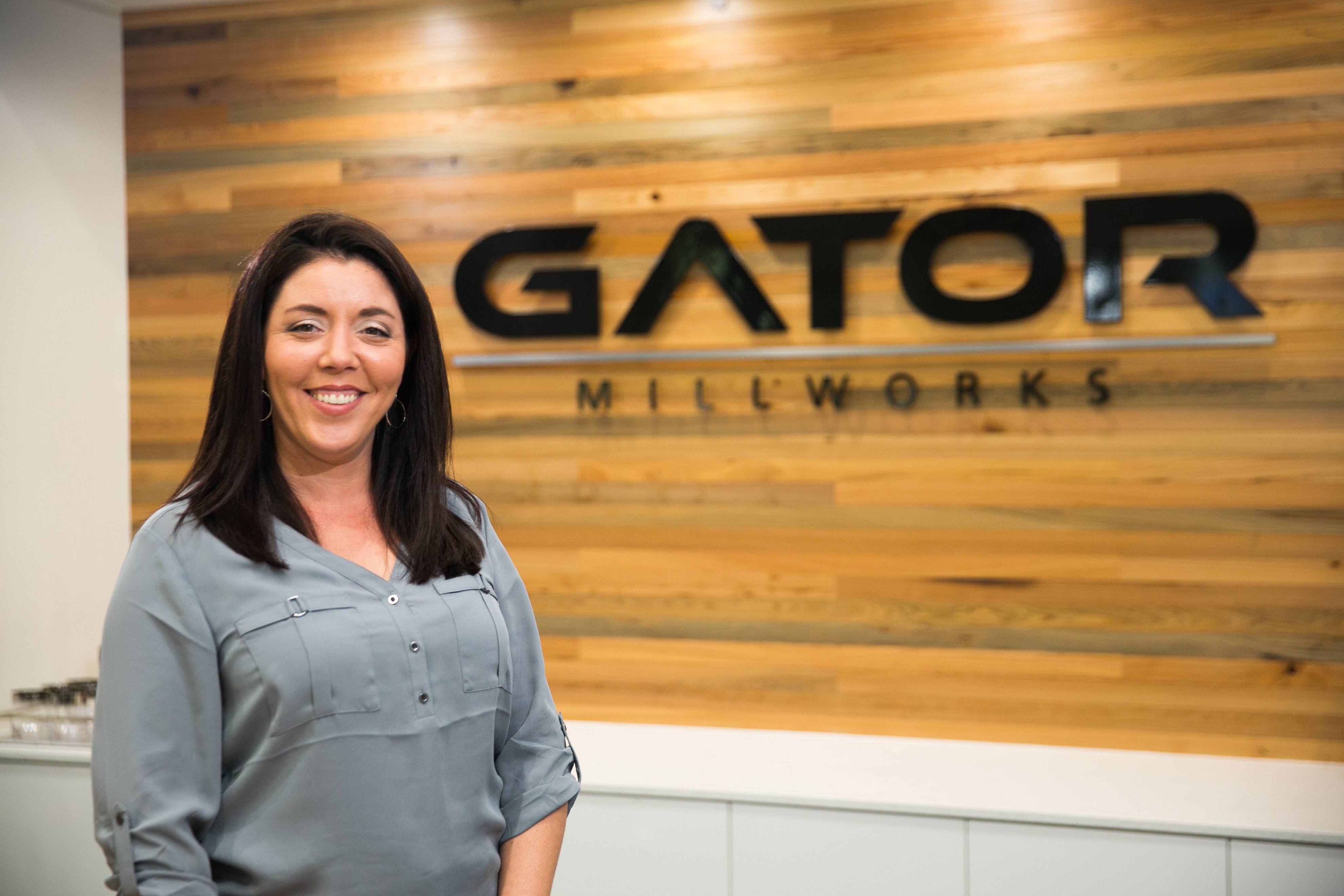 Jennifer Henry Promoted to Chief Financial Officer
Gator Millworks is pleased to announce the promotion of Jennifer Henry to Chief Financial Officer.
Jennifer has been part of the Gator Millworks team for 3.5 years and has been an amazing asset in making sure the financial needs of the company are always met. President, Chad Foster, says, "Jennifer is a great problem solver and a huge help in taking information from multiple departments and putting it all together to help us make the best decisions to always move our company forward." Chad says Jennifer has also been great at helping to foster the family environment Gator Millworks prioritizes.
For Jennifer, being CFO has meant an opportunity to become involved in even more areas of the business. She says, "I have seen firsthand that you can keep family values present, while growing and continuing to be innovative in our processes."
Jennifer says her favorite part of working at Gator Millworks is, "Our leadership and my co-workers. The teamwork/brainstorming that goes into decision making is top notch. The driving forces to our success are evident from the office to the shop: reputation, company values, family focus, flexibility, pride, respectfulness and 100% dedication to all projects."
When the flood of August 2016 hit Denham Springs and Gator Millworks, Jennifer says being a part of the recovery process and helping not only the company but her co-workers to recover was truly heartwarming. "The love for people was genuine. We all worked (and still do) as a team and dedicated ourselves to each task to get back better than before. Seeing everyone work together as a team and the unquestionable willingness to help, while expecting nothing in return, is truly amazing."
To put it simply she says, "this experience was definitely one that made it clear that I had found my place.
The people at Gator Millworks proved to be a family, my work family; dedicated to one another and our community. That's something most people never get the chance to experience in their work lives."
Please join us in congratulating Jennifer the next time you stop by our shop!