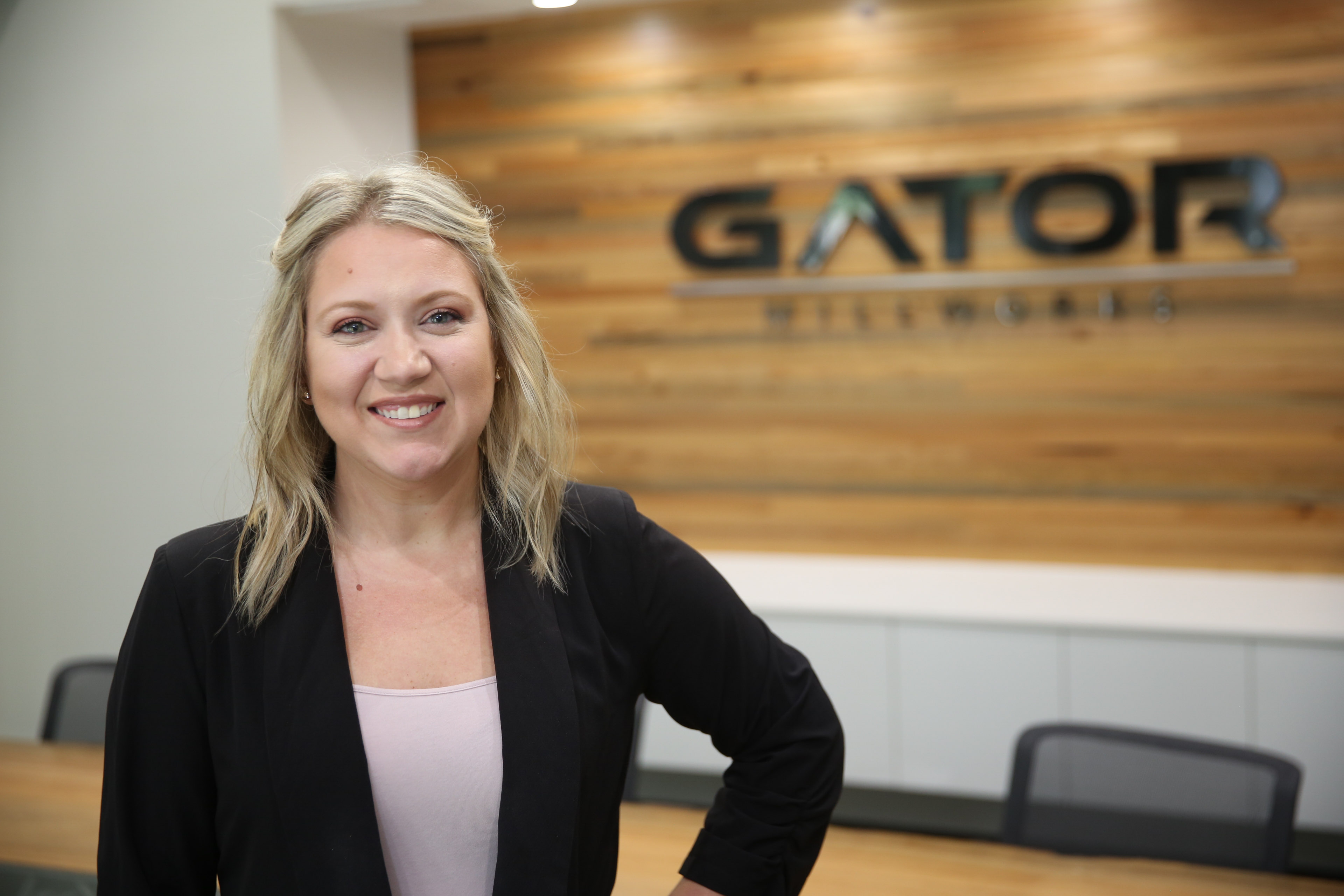 Lacey Meier Earns Interior Design Certification
After passing the third and final test in the National Council for Interior Design Qualification (NCIDQ) exam series, Lacey Meier is now a certified interior designer.
Meier completed all three certification exams mandated by the NCIDQ in October and successfully applied to become a registered interior designer with the Louisiana State Board of Interior Designers shortly after.
"I realized that I was eligible to obtain my certification some years ago and it remained in the back of my mind until I became a more integral part of the Pre-Construction department.  As we became more involved on the front end of projects, working directly with architects and interior designers to meet budget and help select materials or suggest details while maintaining the integrity of their design, it became clear to me that obtaining my certification would be a major asset for Gator Millworks," says Meier.
Meier has worked at Gator Millworks for over six years and her combined knowledge and talent is exemplified by her involvement in countless projects. This NCIDQ license allows her to completely dive into any new developments and assist at almost every level.
"I believe having this professional certification will provide another level of comfort and trust with architects and interior designers to distinguish Gator Millworks as a consulting partner in the industry.  It lets them know that we have the capability to understand the intent of the design, knowledge of applicable codes and building systems integration and the expertise of years in the millwork industry," Meier says.
The license will benefit clients with Meier helping to develop an effective design with more realistic budgets and timeframes. Also, the certification permits her to register the company with the state which allows Gator Millworks to offer full interior design services.
Chad Foster, CEO and President of Gator Millworks says, "Her passion for design is very strong and this grants her the ability to further her professional education. The certification allows us to design entire spaces instead of strictly millwork, and it really pushes Gator to go after new opportunities."
Meier graduated from Louisiana State University in the School of Architecture. She lives in Denham Springs with her husband, Justin, and daughter, Olivia.