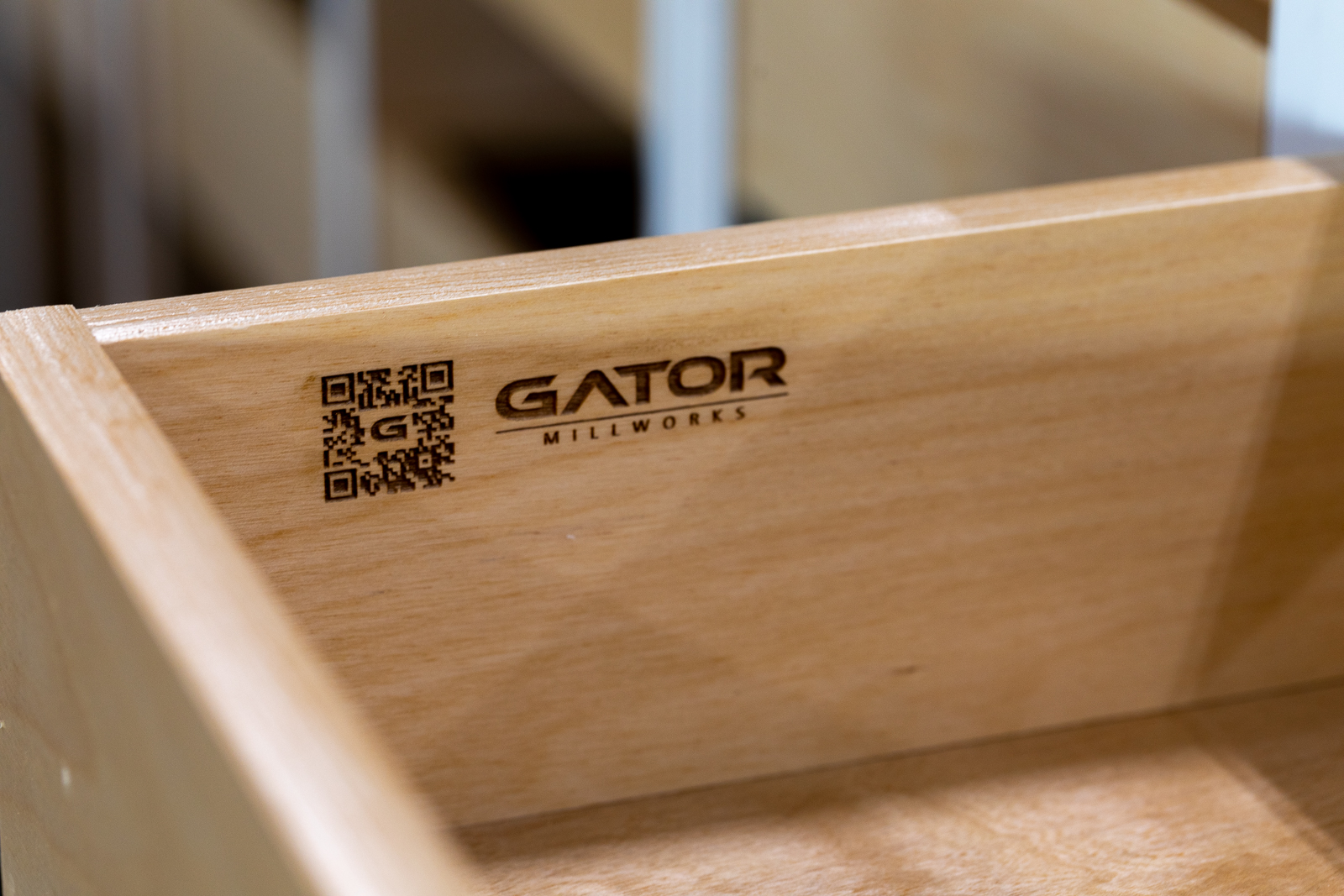 Laser Engraving at Gator Millworks
At Gator Millworks, we use many tools and processes to ensure our materials and products are top-notch. This includes edgebanders, cooling containers and even lasers. Our laser capabilities are endless when it comes to engraving different types of materials.
This technology is a game changer for the way we work. Other than looking incredible, laser engraving provides so many benefits. 
Our state-of-the-art laser engraving machine is perfect for custom work. This customization is more common with businesses or team logos. You can also engrave something special in your custom cabinets or under your home office desk.  
In fact, most wood types including hardwoods, veneers, walnut, cherry, MDF, plywood and other woods offer the perfect surface for engraving. Meaning we can laser engrave whatever you want on whatever you want!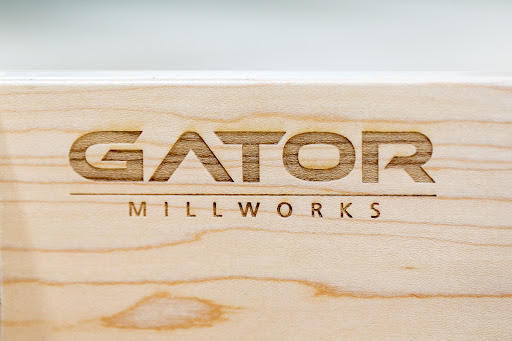 For businesses, laser engraving is a great marketing tool for promoting your company and making sure your logo is instantly recognizable. This can be accomplished through small gift sets or branded merchandise. 
Additionally, laser engraving makes for stunning modern wall art that you can use above the welcome desk or in your executive office. This is 100% customizable and tailored to your needs and style.
For more personal items, laser engraving is the perfect sentimental gift for a friend or family member. This could be a custom desk with your Father's favorite quote or even a foundational piece with your family's last name engraved on it to leave a lasting mark on your home or business. The possibilities are truly endless.
Contact us to see how Gator can use laser tech for your project or check our portfolio for design ideas.