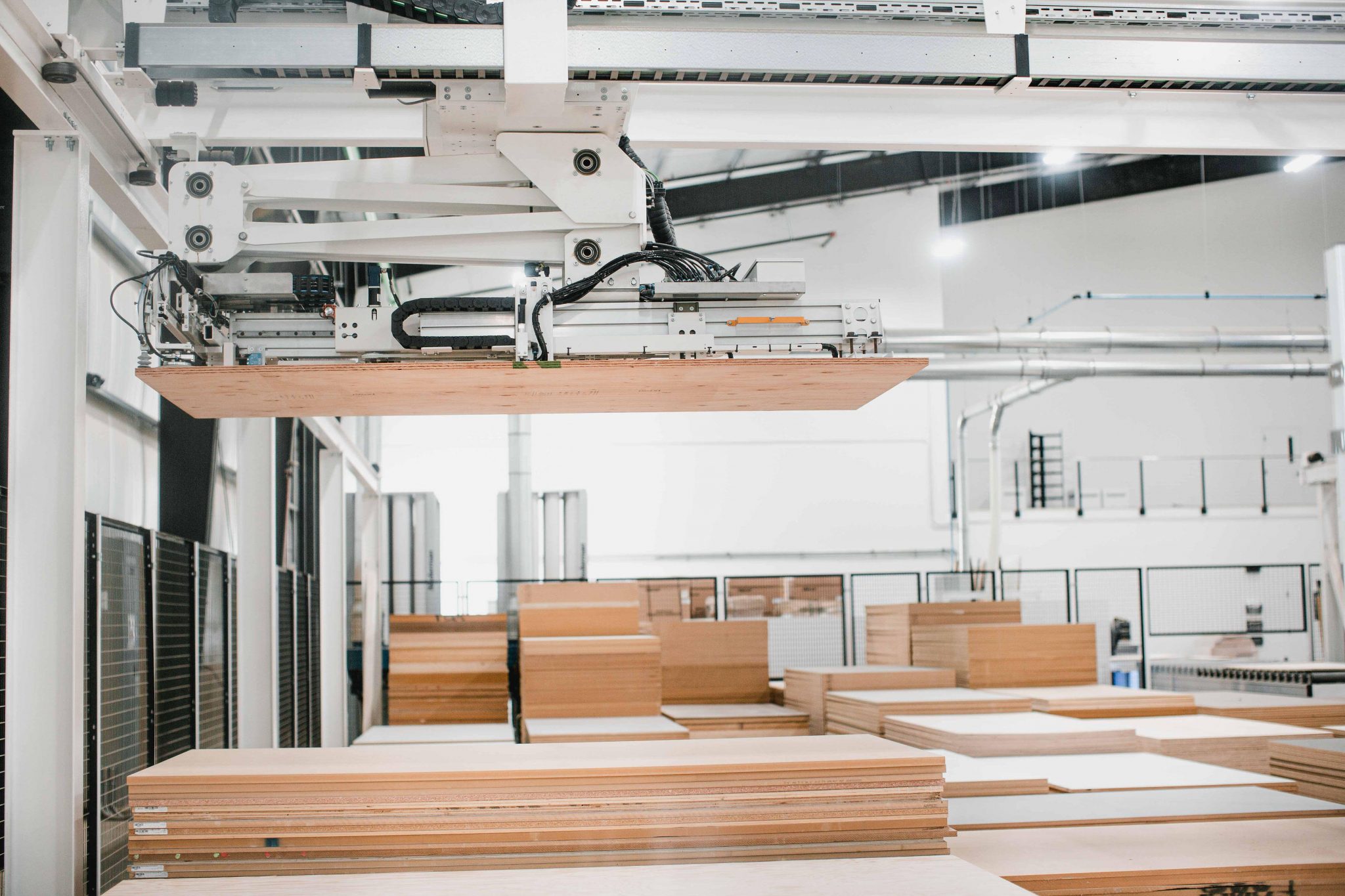 Our New Facility: Transferring Production to Gator Millworks' New Location
After a methodical and detailed planning and construction process, Gator Millworks has transferred production to its new facility located at 8576 Florida Blvd., in Denham Springs, LA. With more than 76,000 square feet of workspace, the new location has allowed the company to consolidate its casework and shop finishing operations and expand its services with added personnel and cutting-edge technology.
"Our company culture and team members are so important to us, and this new facility made it possible to bring major areas of our production process under one roof," said Gator Millworks CEO, Chad Foster. "The increased production area has allowed us to expand our capabilities and bring in some of the most advanced technology and equipment in the millwork industry," he added.
In addition to office space, collaborative work areas, a customer showroom, and a state-of-the-art-production floor, Foster wanted the facility to serve as an educational resource lab not only for Gator's employees but for the community and industry as well.
"When we designed this building, we had the idea that Gator could be an innovation hub for our team to grow along with architects, general contractors, and other professionals within the millwork industry," said Foster. "We included a large classroom-style learning center for training and a design center for hosting special events and workshops to showcase innovations in millwork designs and techniques."

The completion of this facility marks the beginning of a new chapter in the Gator story. "When my father co-founded this company in 1994, he had the vision of producing quality residential millwork with unmatched customer service for our area," noted Foster. "We've come a long way since then, honing our craft and expanding our expertise into the commercial market and this facility positions us to continue to be an industry leader in high-end creative millwork solutions. While we may be bigger and better equipped for the future, we remain committed to the Gator standard – producing quality work, delivering unmatched customer service and giving back to our community."
The transition to the new facility is scheduled to be completed in early 2021. Gator is currently requiring all visitors to have an appointment.