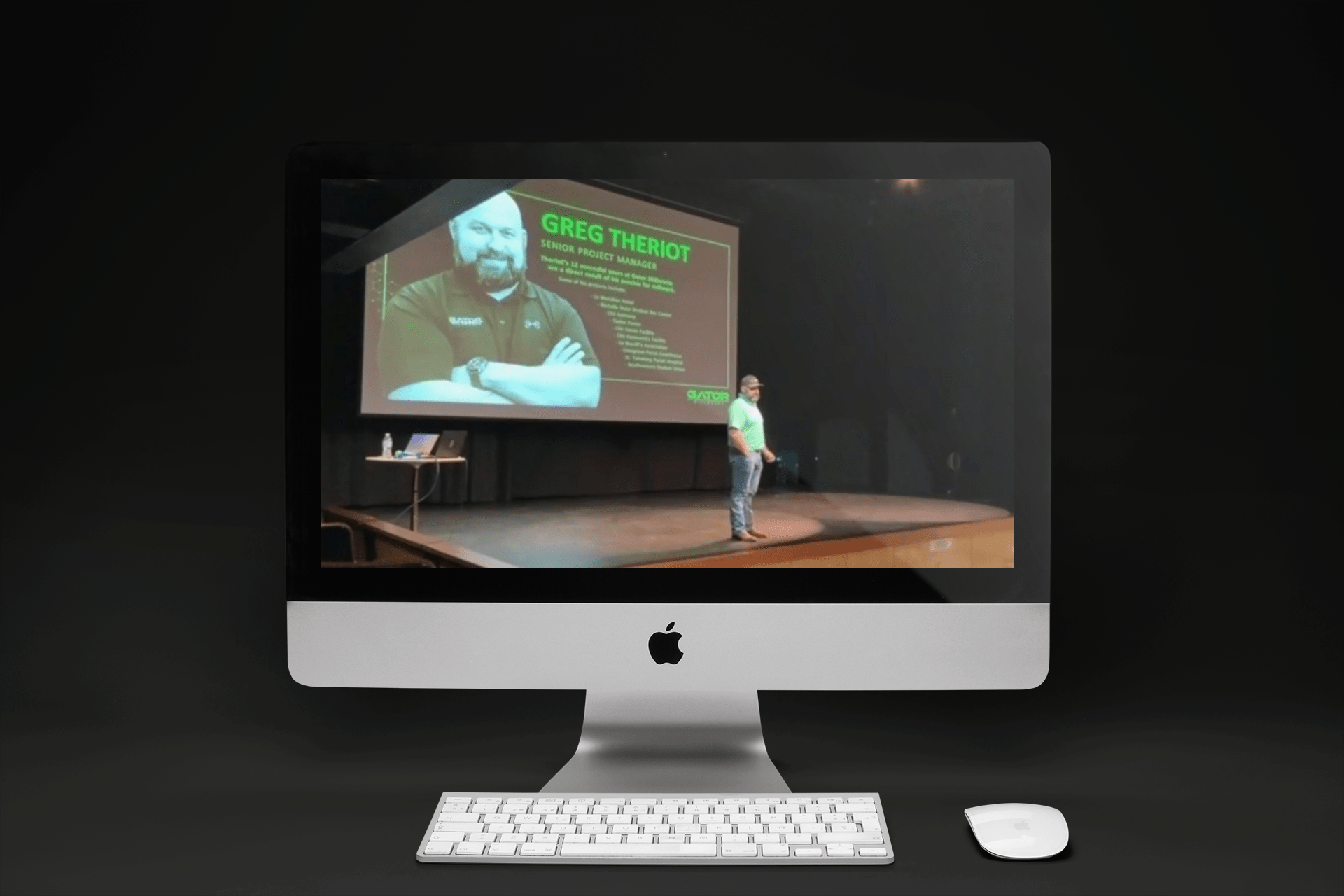 Students at Pittsburg State Connect with Gator Millworks
Similar to everything else this year, Gator Millworks' presence at Pittsburg State University looked a little different than in past years. Despite the abundance of safety precautions in place, our team found an innovative way to show off our industry and bring the Gator Millworks experience to the students of Pittsburg State University's Architectural Manufacturing Management Technology program for the fourth year in a row.
Two members of our team, Greg Theriot and Jeff LaRosa, traveled to Pittsburg State University in early March to give their students a live presentation. In the presentation, both team members expressed what it meant to be a part of the great culture that is Gator Millworks.
A few weeks later, our team participated in the annual Company Day where we had the opportunity to put on a live broadcast featuring a facility tour and employee interviews.
It was our goal to bring the students of Pittsburg State the best experience possible, and that's exactly what we did. Students were able to observe different elements of the warehouse in action.
"It's always great to represent our industry at Pittsburg State University. Even though this year presented a challenge, we had a great time getting to virtually interact with the students of Pittsburg State," said Chad Foster, President | CEO of Gator Millworks.
Gator Millworks is excited to see what this year brings while working with this year's interns from Pittsburg State.