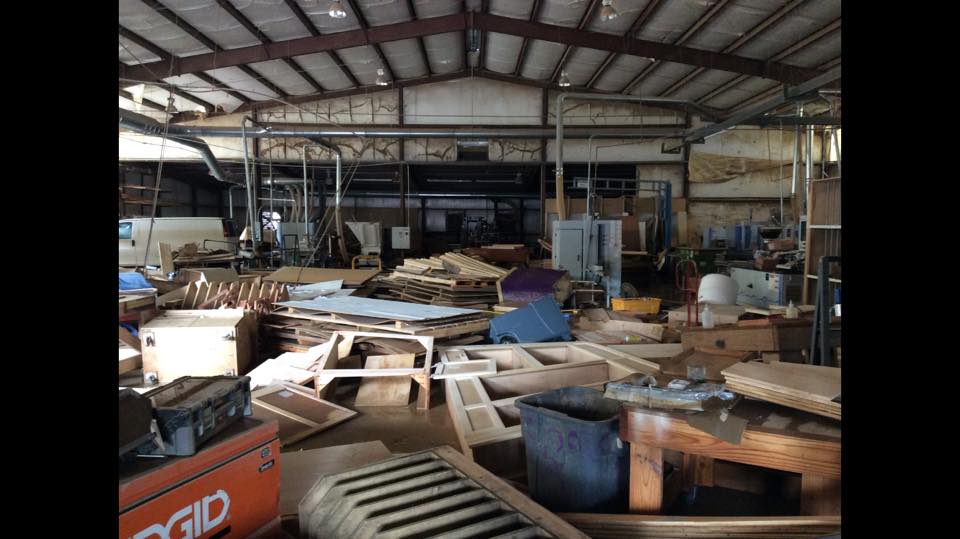 The Flood – One Year Later
From August 2016 until today, our team has made amazing strides not only in the recovery process but also the rebuilding process. We, as a team, truly came back bigger and better than ever before, and our Flood Recovery Video perfectly captures just how far we've come in such a short time.
Our Vice President of Sales, Tom Choppin, sums up the last year perfectly, "I see this flood, as crazy as this sounds, as being one of the best things that ever happened to Gator Millworks. It's made us reevaluate what we do and how we do it." As a group, the entire Gator Millworks team has learned, "You can't give up. You just do the best you can each day."
And in the end, the results with our amazing new shop and beautiful design studio, speak for themselves. Gator Millworks President, Chad Foster, has laid out clear expectations for what lies ahead,  "I see the future of Gator Millworks as very bright. What you are going  to get from Gator Millworks is complete dedication from start to finish."
The entire Gator Millworks family has pulled together to bring us to the top of our game, and the future possibilities are endless. We thank you for your business and look forward to even bigger and better projects in the years to come!
View our video – The Flood, One Year Later – and see just how far we've come!