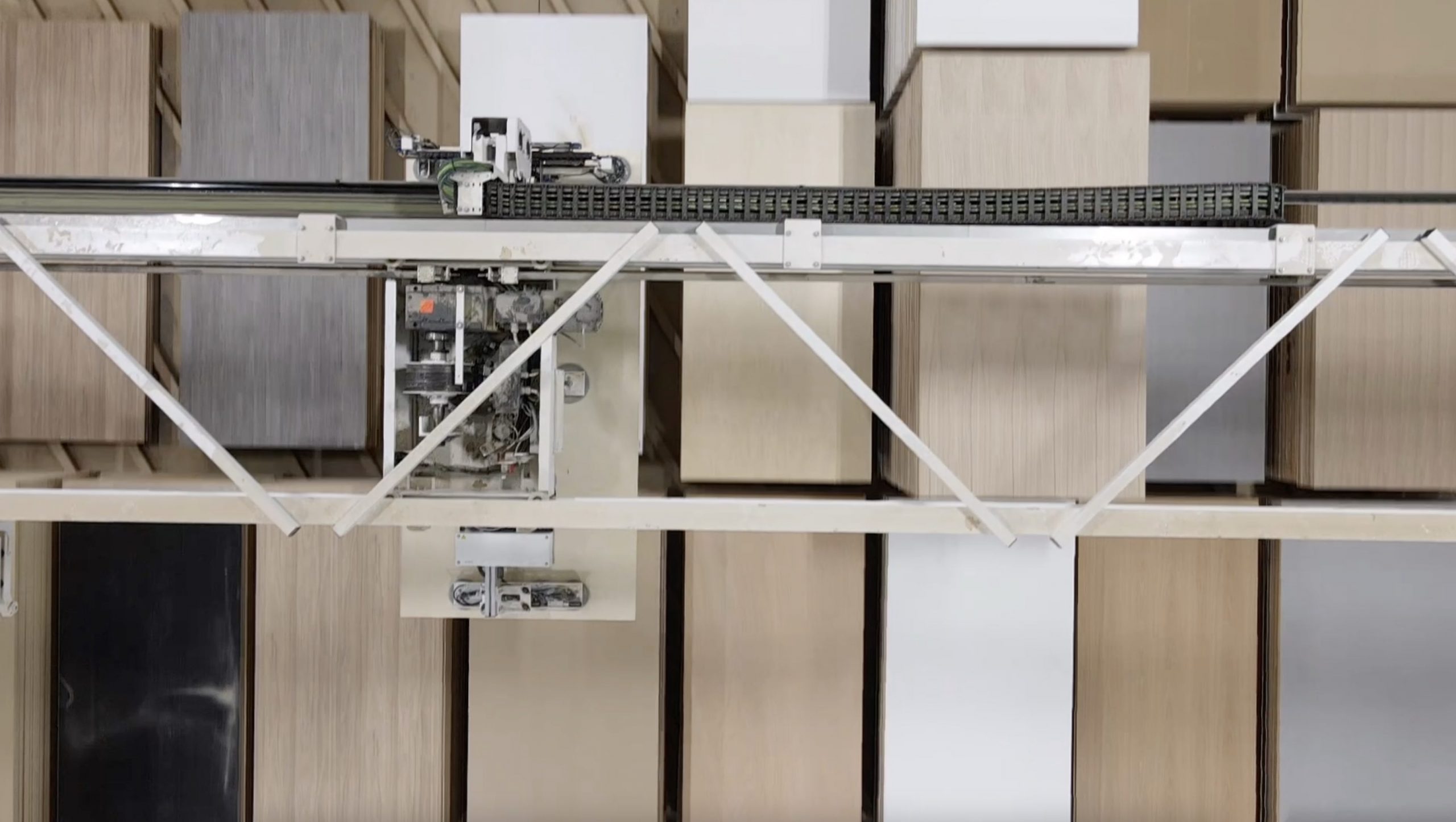 The Unpredictable Supply Chain: What to Know
As the world returns to normal, the impact of COVID-19 and natural disasters continue to linger, affecting most industries, including Millwork. Ultimately, supply, prices and schedules are more unpredictable than ever. As ports continue to become backed up and supplies shipments get delayed, the best course of action is to identify project needs and make sure you have the necessary materials on hand as soon as possible.
At Gator Millworks we want every project to be a success, and the only way to achieve this is to make sure everyone has their materials on hand. To do this, we treat finishes as a priority by selecting them at the beginning of the process and not changing them. We also counteract these unpredictable times by acting proactively. For instance, at Gator Millworks we have purchased hundreds of sheets of raw MDF to use as substrate, and stockpiled hundreds of ¾ white MDF sheets. We also have a press to make our own sheet goods. 
As the industry experiences volatile supply chain shortages, shipping and scheduling issues and price increases, it is crucial to understand how to navigate these challenges. To do so, it is important to know what materials are being affected, why the shipping industry is experiencing delays and how to mitigate these issues. 
Medium Density Fiberboard (MDF) and Import Birch are some of the materials affected by the supply shortage. Birch Import is currently experiencing a tidal wave of demand, causing a log jam for all of U.S. port cities. Ocean freight has also increased from roughly $3,500 per container to $18-20,000 per container. It could take months for this problem to be resolved since the only way to ship these products to the mainland is through port cities. 
The MDF shortage will most likely continue for another six to nine months due to continuous high demand and the impact of natural disasters. For instance, the 2021 Texas winter storms resulted in the loss of billions of pounds of Resin. Also, a fire at the Pemex Cangrejera Petrochemical complex, a major PE production facility, further restricted PE resin supplies. Though particleboard can be used in its place, projects requiring MDF, NAUF, Fire Retardant Cores, etc. must be identified so that the necessary supplies are used to complete the job. 
Also, with the Pine market soaring, Poplar is another material experiencing a major shortage. With little Poplar supply available, its price has increased. It will take an estimated nine months for Poplar supply to increase and its price to decrease, though it may not completely return its original price. 
The millwork market and supply chain will eventually adjust itself, but no time soon. To stay ahead of these challenges, proactively identify project materials as soon as possible in your project and be flexible as the world continues to adjust.