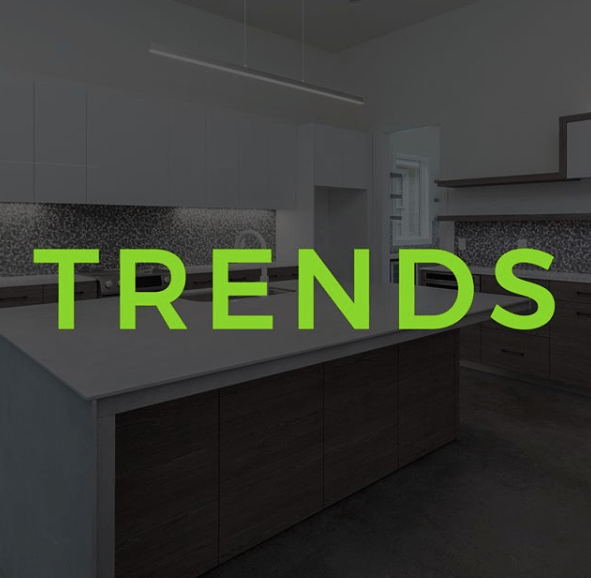 Three Trends Emerging in Millwork
Trends affect every business, every industry.
As trends constantly cycle through relevance, it's important to stay updated with new design styles and the accompanying processes. Oftentimes, these changes require at least an acknowledgement and more likely, a response.
Although millwork is one of the oldest architectural manufacturing methods, it's not resistant to modern sensibilities or efficiencies.
At Gator Millworks, we've observed three consistent millwork trends in recent months:
Alternative Materials

Utilizing alternative materials is extremely popular across various fields as manufacturers and consumers search for different mediums, sustainable options or varied price points. In regards to millwork, companies are investing in acrylics, high-gloss and textured materials over traditional wood veneers, plastic laminates and framed panels.  These trendy options provide far more than aesthetic variety; most alternative materials also allow for easier manufacturing and care processes over natural wood choices.
Increased Use of Color

The clean, sparse, ultra-modern look is slowly dissipating as bold patterns and bright colors arrive. People are finally straying away from the once dominant white on white color scheme. While a solid white space definitely allows artwork and furnishings to pop, millwork seems to be tilting in a more colorful direction. Commercial and residential clients alike are painting rooms and millwork pieces interesting colors and applying patterns and textures. This appears to be especially true in auxiliary spaces like the laundry room, powder room and office spaces.
Frameless Cabinets

Frameless cabinets offer a clean, simple design option for people aiming toward a sleeker look. These cabinets have seen a rise in popularity as the industry moves away from the standard face frame cabinet with ornate doors. Unlike traditional options, frameless cabinets have smaller gaps between the doors for seamless application in most environments. "You can have a traditional house even with a traditional style cabinet because it is all about the colors and design of the cabinet. Frameless comes across as very modern, but it doesn't have to be," says Lacey Meier, NCIDQ, vice-president of pre-construction at Gator Millworks.
Whatever trend has caught your interest, Gator can make that vision a reality!