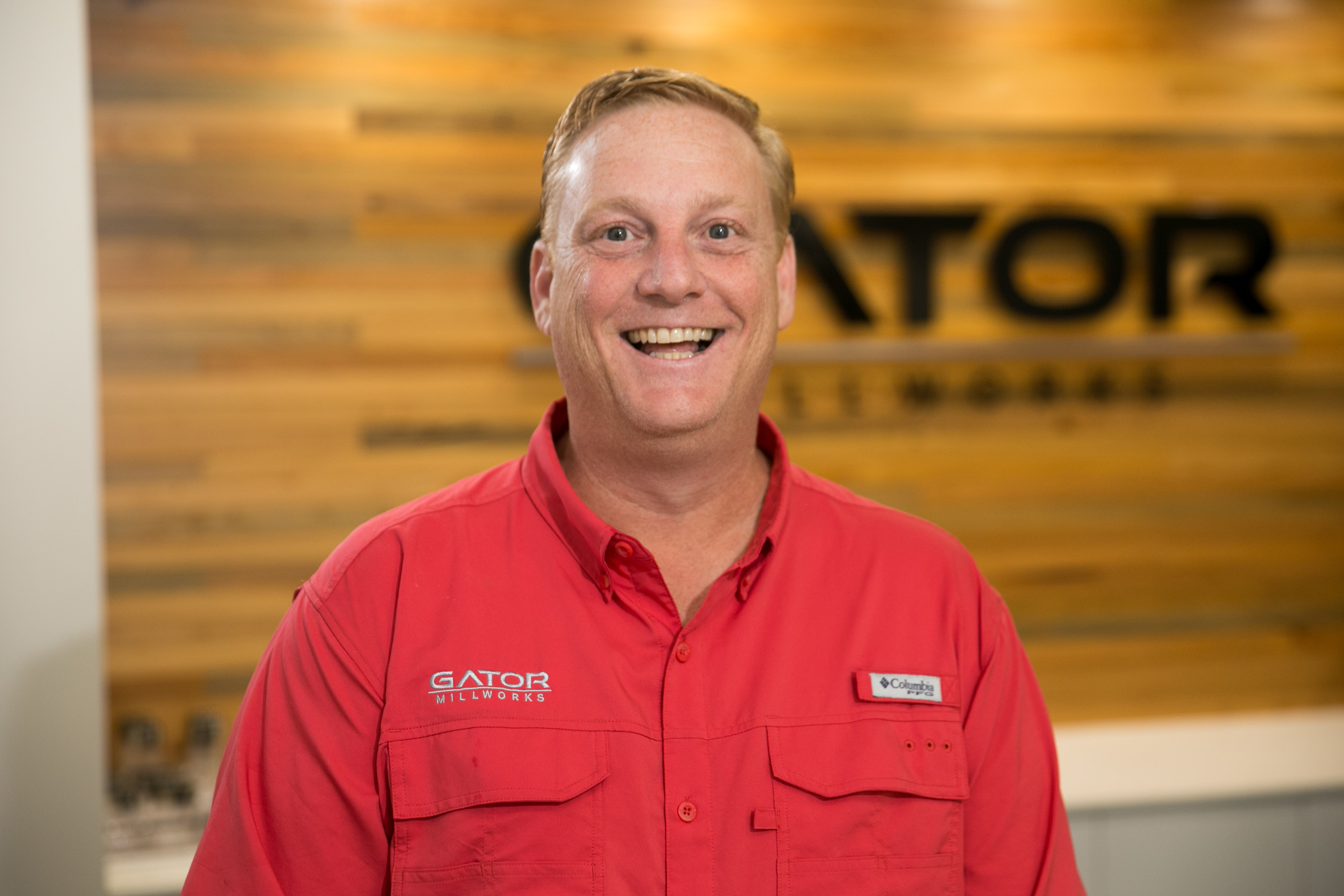 Tom Choppin Promoted to Chief Growth Officer
Gator Millworks Promotes Tom Choppin to Chief Growth Officer
Denham Springs, La. – Gator Millworks is excited to announce the promotion of Tom Choppin from Director of Business Development to Chief Growth Officer.
In his role, Choppin will be in charge of establishing new business opportunities with clients and vendors while continuing to support all internal departments at Gator.
"I joined Gator Millworks in May of 2015 and began working with my strongest business relationship to date;  Chad Foster. I have witnessed his vision for Gator Millworks grow for many years and have supported it through the supply channels as a vendor providing hardwood lumber, architectural panels, and other specialty items. This vision is all about improving ourselves from within and helping the people next to you succeed by investing in them," says Choppin.
Choppin has worked at Gator for nearly four years and spent over 20 years working in the hardwood lumber and architectural panel industry prior to his arrival.
Chad Foster, CEO and President of Gator Millworks says, "The knowledge he gained while working in the distribution side of the wood industry allows Gator to connect with more resources. His skill level allows Gator to service its current clients better along with him carving out new growth opportunities for Gator Millworks."
Choppin graduated from The University of New Orleans with a degree in marketing. He lives in Hammond, Louisiana with his wife of 25 years, Bridget, and son, Bailey.
Gator Millworks, an AWI certified architectural millwork company based in Denham Springs, La., is an industry leader serving commercial and residential clients throughout the United States.