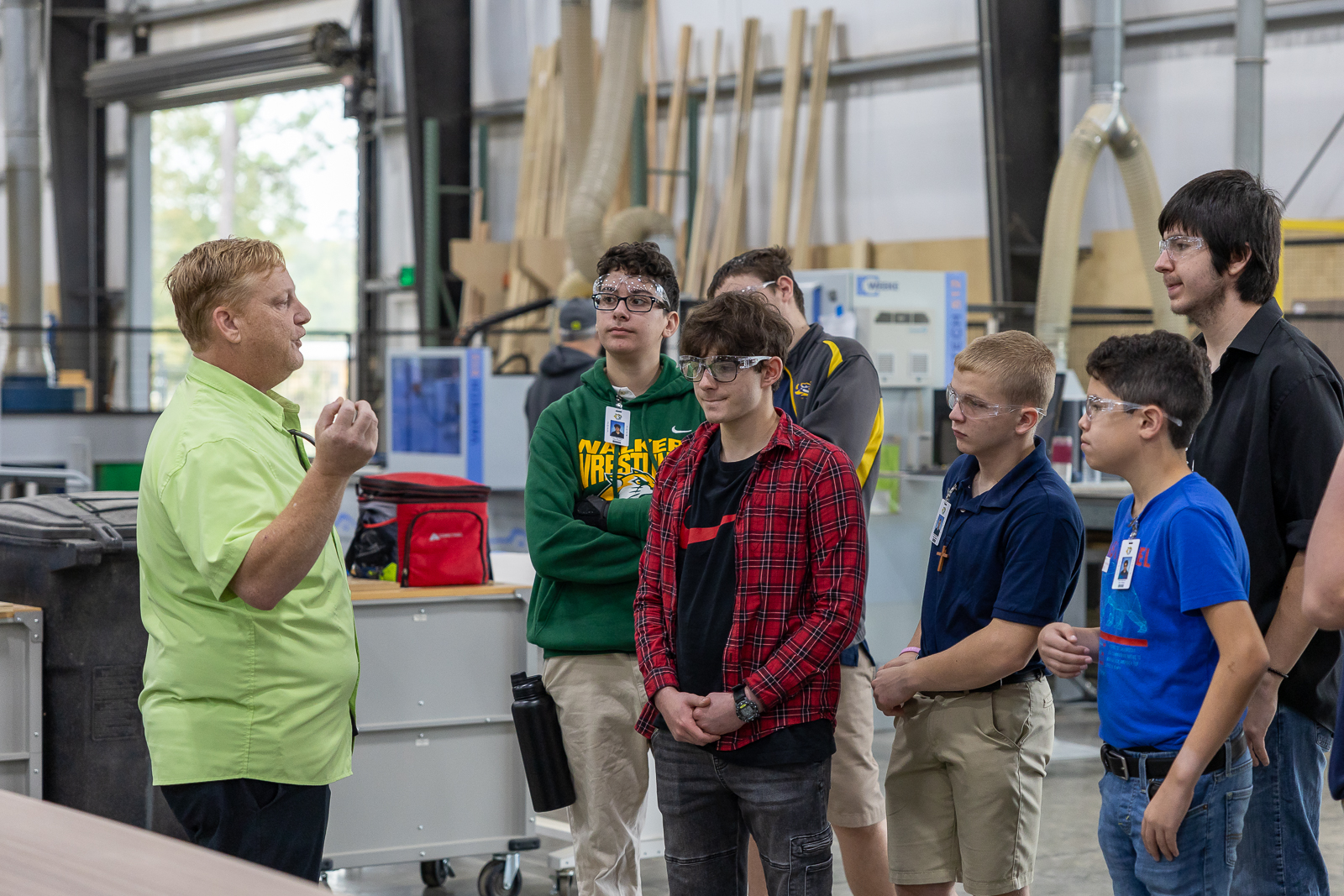 Walker High School Robotics Club Tours Gator
The students of the Walker High School Robotics Club recently had the opportunity to tour the Gator Millworks facility. This trip offered the students a firsthand look into the world of modern manufacturing with an insightful walkthrough of the entire production process, from the initial design stages to the final quality checks. We showed them the meticulous and skilled craftsmanship that goes into every Gator Millworks project.
During the tour, our team of engineers had the privilege of sharing their expertise and experiences with these young robotic enthusiasts. We showcased the power of innovation and problem-solving in our industry, while encouraging them to explore the exciting new aspects of robotics and manufacturing. We look forward to witnessing their future achievements and are proud to have played a part in their educational journey. 
Want your organization to tour Gator's facility? Reach out to us today to see how we can help!