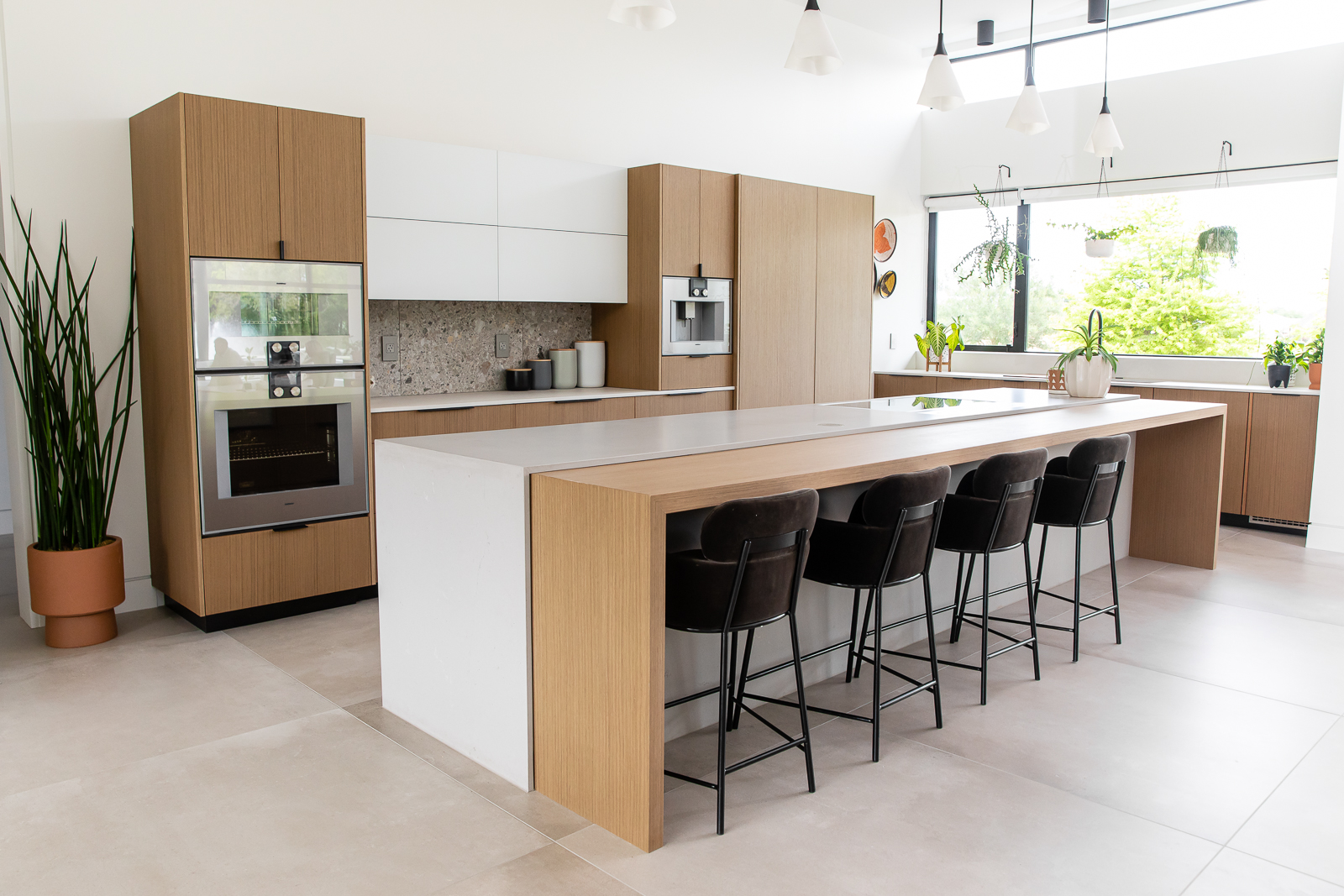 Benefits of Frameless Cabinets: Functionality Meets Style
In the world of custom millwork and cabinetry, style and functionality meet. And with this, frameless cabinets have risen to prominence among commercial and residential customers alike.
Also known as European-style cabinets, frameless cabinetry has become a sought-after choice in recent years, offering both functional advantages and aesthetic appeal. Besides its modern style and easy-to-use design, there are countless other benefits to this popular cabinet. 
The Aesthetic Appeal of Custom Frameless Cabinets
Sleek and Modern Appearance 
Frameless cabinets are renowned for their sleek and modern appearance. Unlike traditional framed cabinets with visible face frames, frameless cabinets present a clean, streamlined look that is particularly well-suited for contemporary interior styles, making them an attractive choice for designers seeking a more modern aesthetic.

Integration with Contemporary Interior Trends 
The custom millwork industry adapts to evolving design trends, and frameless cabinetry is no different. They seamlessly integrate with popular trends such as open floor plans, minimalist designs and the emphasis on maximizing natural light. Their adaptability ensures that they remain a relevant choice despite the most current interior design trend.

Maximizing Storage Space with Custom Frameless Cabinets
Full Access to Cabinet Interiors
Frameless cabinets offer full access to the cabinet's interior, simplifying the process of storing and retrieving items. With no center stile or face frame obstructing access, every inch of available space is efficiently utilized.

Organization and Convenience
Frameless cabinets can have a range of interior organizational features, such as pull-out shelves, built-in dividers and specialty racks. These custom additions enhance organization and convenience, ensuring that every item has its designated place.

Durability and Longevity of Custom Frameless Cabinets
High-Quality Construction Materials
Frameless cabinets are typically constructed using high-quality materials such as plywood, particleboard or MDF, ensuring their durability and longevity, even in high-traffic areas like kitchens and bathrooms.

Resistance to Wear and Tear
Most people choose frameless cabinets due to the common materials' resistance to wear and tear. They can withstand the daily rigors of a busy kitchen, including exposure to moisture, heat and repeated use.

Customization and Personalization of Frameless Cabinets
Tailored Solutions for Unique Spaces
No two spaces are identical, and custom frameless cabinets offer tailored solutions for your unique space. They can be customized to fit any size or layout, making them an ideal choice for both standard and irregularly shaped rooms.

Hardware and Accessory Possibilities
Custom frameless cabinets accommodate various hardware and accessories, such as soft-close hinges, pull-out trays and decorative handles. These options enhance both functionality and style, allowing you to tailor the cabinets to your exact needs.

Maintenance and Cleaning in Custom Cabinetry
Easy-to-Clean Surfaces
Frameless cabinets are designed with easy cleaning in mind, making maintenance straightforward. The smooth, seamless surfaces are easy to wipe down, ensuring your cabinets retain their beauty.

Ideal for High-Traffic Areas
For commercial spaces or busy households, frameless cabinets are an ideal choice. Their resilience and low maintenance requirements make them suitable for high-traffic areas where durability is paramount.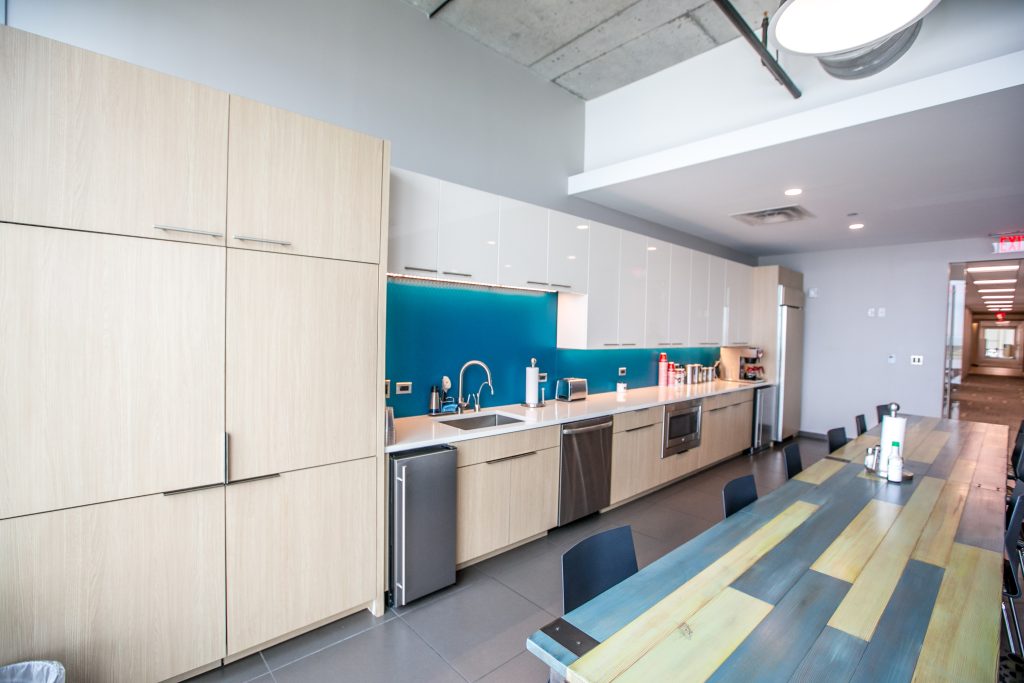 Frameless cabinets' sleek aesthetics, space-maximizing capabilities and durability make them a top choice for both residential and commercial spaces within the world of custom millwork.
Are you looking for custom millwork solutions? Reach out to Gator today to start planning your next project, today.